Read Time:
15 Minute, 49 Second
In this age of fast consumerism, facing a cash crunch or shortage of funds to access the product and services you desire can be very prevalent. At the same time, having access to credit to have cash can be equally challenging, if not more. Traditional credit facilities like banks or personal lenders can take time and effort. That's not even mentioning that you must fulfill many requirements and eligibility criteria, take pre-qualification tests, make persistent visits to the bank, and talk to officials. And don't the truckload of documents and identifications you must carry to get the application process just started. Now, who has the time and energy to do all that? Also, by the time you're done, the product you have fantasized about might have run out of stock. Here's where secured credit cards come in.
Secured credit cards are excellent for building credit right from scratch. If you're a person most egregiously ignored or disadvantaged by the traditional credit market, then secured cards are a better way to build your credit reputation. Secured credit cards can help you build credit and also help manage your finances by tracking your expenditure, daily reporting your credit report to credit bureaus, and making your payment methods and schedules flexible.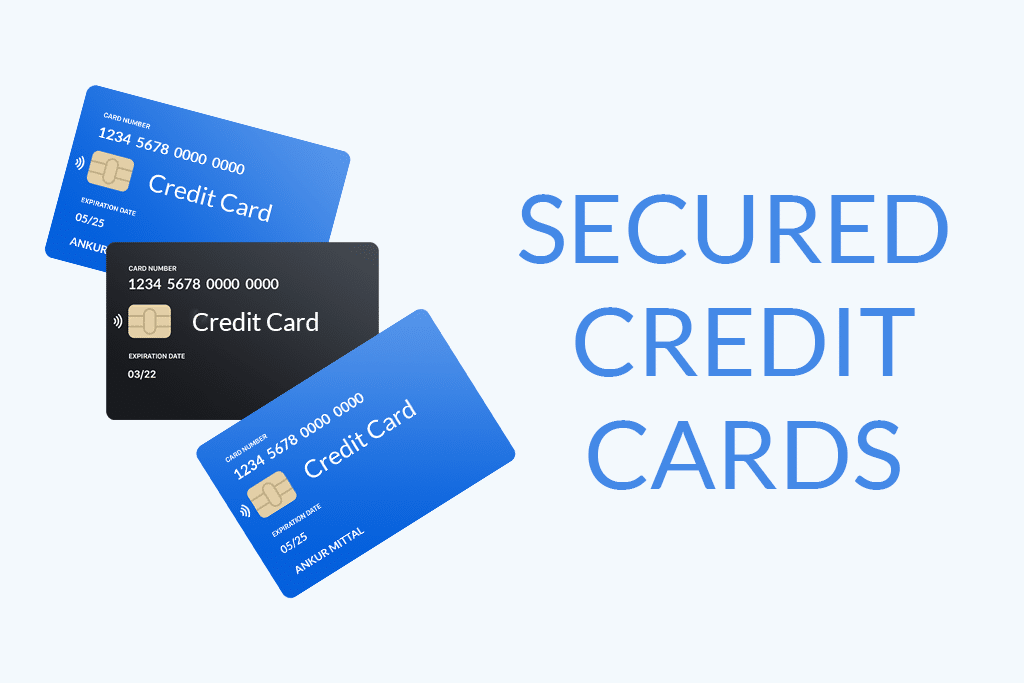 There are loads of secured credit cards to build credit available in the market, but here are the 6 best-secured credit cards that can help you reach your potential. Let us dive in.
Comparison of the Best Secured Credit Cards
Secured credit card

     

Best for

 

Credit Score
Annual Fees(

$)

Welcome       Bonus

Discover It credit card

Best overall

New/ rebuilding credit

        0

Cashback match

Navy FCU Card

Navy, Federal Members

Bad/Poor credit

        0

N/A

Bank of America customized cash Card

Choosing your Bonus Category 

New to credit 

        0

N/A

US Bank Cash Visa Card

Choosing your Bonus Category

Bad to poor credit

        0

N/A

First Progress Mastercard

Low-Interest rate

Bad Credit

        39

N/A
Best Secured Credit Cards for Bad Credit
When traditional credit markets fail to meet up to your demand, then the following secured credit cards to build credit are here to help you on your financial journey.
1. Discover It Credit Card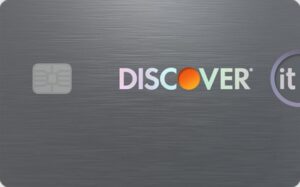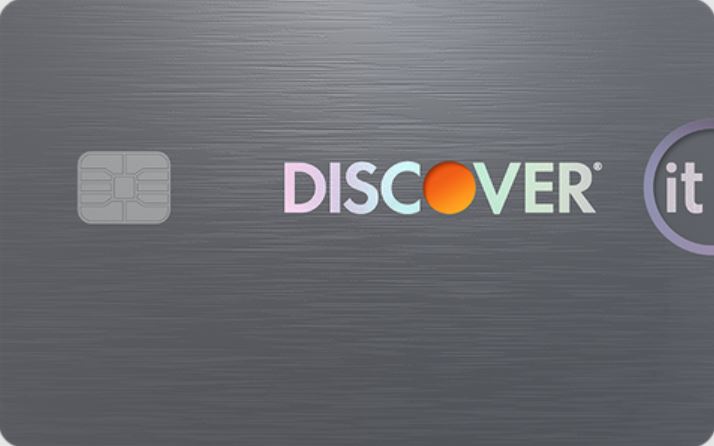 Considered one of the front-runners of the secured credit card market, Discover It has made it its mission to provide customers with the best facilities of digital banking and payment platform as well as establish a healthy relationship with money by managing their expenditure and monitoring their credit and educating them financially.
Discover It has one of the best connections to infrastructure and resources by building one of the vastest networks through banks and other financial institutions. Discover It secured credit card, among its wide range of products, is its best. With Discover It, you can earn up to 5% cashback on essential items in stores like Amazon.com and individual grocery stores, restaurants, and gas stations. According to Forbes advisory, the restaurant and food purchased alone offer cashback of 2% and an additional a thousand dollar cash back every three months. 
And the reviews speak for themselves. According to one review of Credit Karma, one customer proclaims it as an excellent card, saying it is incredibly beneficial for people undergoing bankruptcy and useful for rapidly building up credit. If you had the question– do secured credit cards build credit, then this is it.
Pros:
The secured credit card has no annual fee.

There are numerous opportunities to earn cashback of up to 5% in grocery stores, restaurants, etc.

Your cashback rewards double after the first year through the Cashback Match.

No Credit score is needed to apply.
Cons:
One of its biggest disadvantages is that the security deposit must be refundable.

There might be options for cashback and rewards, but it selected stores and brands.

It also doesn't have any of the features available for an unsecured credit card.
2. Navy FCU Rewards Secured Credit Card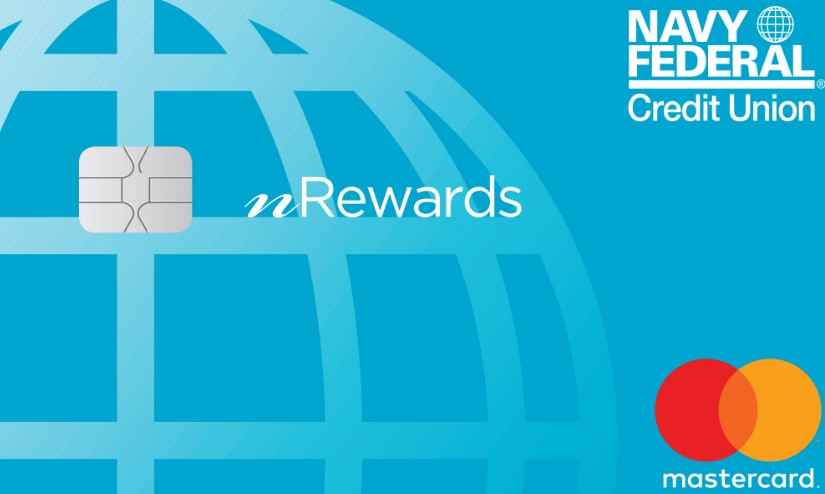 If I speak about one of the best secured credit cards for bad credit, Navy FCU secured credit card is going to be among the top names on my list. One of the best factors working for itself is how endearingly the Navy FCU credit card company markets not just as a corporation but as how it gets its community right. Built mainly for the members of the navy seal, the navy credit union runs the credit in question with dignity and compassion. According to their official website, the credit card is inclusive for all members of the navy regardless of name and rank. And they have a rich history to back them up. 
Founded during the economic stress of the Great Depression, a group of veterans and navy department employees collaborated to create the Navy Credit Union to help their colleagues and coworkers fulfill their financial goals by establishing a credit system for them to build assets and manage their expenditures. Over the years, this endeavor culminated in this secured credit card for bad credit.
They credit themselves for being a non-profit credit union and putting their members first in their service to ensure the facilities keep rolling in. They are imbued to create and foster healthy financial education through their credit facility and finance management. To apply for this credit card, you must first deposit a security deposit of two hundred dollars into your savings account under the jurisdiction of your membership. This amount will be used as your credit deposit limit, earning you dividends if approved. The card has annual fees and earns you cash rewards. You also get car rental coverage.
Pros:
There's no annual fee

The card doesn't charge you for international transactions

For every dollar spent, you can earn one point

There's no cash advance fee
Cons:
The card is restricted only to the owners of membership of the Navy Credit Union which means one of the family members or relative has to be a navy veteran.

Because it is a secured credit card, it requires a deposit of $200.
3. Bank of America Customized Cash Rewards Secured Credit Cards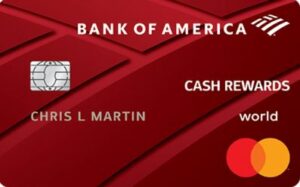 Another one of the best secured credit cards, the Bank of America Customized cash rewards card, is useful for customizing your cash rewards and bonus category. It is perhaps one of only a few secured credit cards that allows you to profit from your credit at your convenience. There are three categories of cashback that you can avail of. First, you can avail of 3% cashback rewards from six categories selected by Bank of America, namely gas, where your credit rewards can compound over time and ease your road trip a little more, online shopping, where the rewards are variedly available from toys to electronic, from books to music and fashion and more (the online stores include but not is limited to apparel stores, book stores, electronic stores as well as sports goods stores).
The categories include dining in restaurants, fast food joints, bars, cocktail lounges, and a wide variety of brands such as chipotle, Domino's Pizza, Olive Garden, Pizza Hut, Cheesecake factory, and subway, travel purchases like parking fees, public transit costs such as taxi or bus fare as well as once in a year travel destination. This cashback is also applicable for buying medicine from the drugstore, mainly for vitamin supplements, beauty items, and home furnishings.
Second, you avail of a 2% cash back for grocery items and wholesale clubs. The third and last category of rewards is the 1% unlimited cash back on every other purchase you make. All of these cash rewards are made through the mechanism of merchant category code or MCC, where the code is assigned to each brand or merchant, who can then match the category of product with the type of discount you're eligible for.
Pros:
The cashback rewards system is wide and flexible enough to be flexible for the user to get discounts on almost anything.

The annual fees are free of charge

Bank of America also allows the opportunity to upgrade to an unsecured credit card.
Cons:
The flexible reward can become harder to track after some time with complications.

A security deposit of a minimum of $200 is required, and a maximum of $5000

Foreign transactions are often charged. 
4. US Bank Cash Visa Credit Card
Rewards for secured credit cards for bad credit are as rare as a blue moon, which makes the US Cash Visa Credit Card such a lucrative offer. But that's not the only feature this credit card offers. As a secured credit card, you need to submit a refundable deposit. This refundable deposit is going to be the initial credit limit. 
US Bank cash visa cards have cash bonuses in three major categories: 2% cashback, 5% cashback, and more than 5% cashback. The 2% cashback benefit can be available at grocery items, restaurants, and gas stations. An additional 1% cashback is awarded for buying anything under the sun. The 5% cashback award can be used for two of your chosen categories among the six categories offered to you: fast food, home utilities, TV internet streaming, cell providers, department stores, and electronic stores. Greater than 5% cashback can be offered in sporting goods, Gyms/ fitness centers, ground transportation, movie theater, furniture stores, and select clothing stores.
The card allows you to choose your payment date along with contactless and autopay options while paying to numerous sites offering subscriptions. The card also has zero fraud liability. The cash visa card also has advanced protection to detect theft and unauthorized transactions.
Pros:
The card gives flexible and convenient cashback discounts in three categories of 2%, 5%, and more than 5% on multiple consumer goods.

The card allows you to choose your payment date at your convenience.

The card has contactless payment technology installed with them.

Auto Payment system is also available.

Anti-theft protection technology.
Cons:
The daily limit has reset to the amount of security deposit submitted during processing.

Annual percentage rates are varied and high.

Foreign transactions are chargeable up to 3%.
5. First Progress Platinum Select Mastercard Secured Credit Card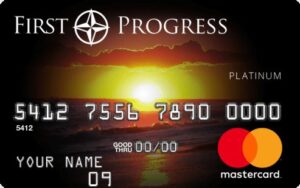 First Progress secured business credit card is unique because of the different versions of cards used for different purposes. If you are searching for a secured card that approves your eligibility based on your credit score rather than your deposit, this is your best secured credit card. With a security deposit of a minimum of two hundred dollars and a maximum of two thousand dollars, the secured credit card with no credit check is a reasonable choice for a good reason. The card provides adequate anti-theft benefits and charges nothing for FICO access.
However, it won't be prudent for you to make a First Progress Platinum Selected Mastercard credit card, mainly because it charges $39 dollars which can be costly in the long run. But, the annual percentage rates are low at 18%, and deposits range from $200 to $2000.
Pros:
Provides credit for people who are suddenly bankrupt.

Low annual percentage rates can be advantageous.

Sends reports to all three major credit bureaus.
Cons:
There's a high annual fee of $39.

No reward system is available.

It provides a lower-than-average credit limit.
Secured Credit Card: Definition and Benefits
Secured credit cards are transactional cards that dole out credit or short-term loans in exchange for substantial security deposits or collateral assets. The deposit amount is mentioned and deposited before the application procedure is completed, which decides the level of credit you will be given. 
The history of credit cards goes back to the 19th century in a book written by the American author Edward Bellamy in this utopian novel, "Looking Forward." The modern credit card came into existence in the 1940s when the US airline service provided the modern credit that we know today.
The credit card company delves into multiple agreements with many companies to accept their credit cards, and the transaction is smooth. At the point of sale, the purchaser gives the credit card to the merchant, who verifies it by swiping it into the swipe machine. The card machine senses the magnetic strip and stores the important card details, such as the card number and other details. The purchaser then consents to make the payment by typing the personal identification number or PIN. The electronic verifications system matches the PIN with the card number and ensures the card is valid and has enough credit for the transaction to be successful. After all these criteria have been fulfilled, the transaction is sanctioned to happen.
A secured credit card supports this credit through the security deposit that must be submitted before the application procedure is completed.
Benefits of Secured Cards
There are various advantages to having a bad credit credit card secured. Some of them are given below.
The benefit of having this credit card is that you need no credit history to be eligible for its approval. Since the security deposit backs the credit line, the credit limit is stable and secured.

For some secured credit cards, the size of the security deposit decides the credit limit you'll have. Still, the best-unsecured credit card for bad credit will allow the credit borrower to double their credit limit with time.

Many credit cards, as mentioned above, have lucrative cash bonuses, cashback, and multiple offers and discounts on different brands and products.
How to Apply for a Secured Credit Card?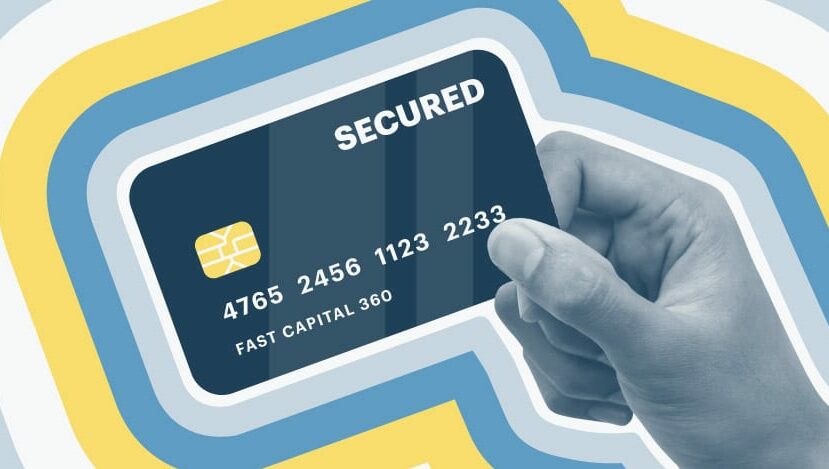 Different card companies have different requirements and criteria for you to be eligible. As for applying for an unsecured credit card, you may need to provide your social security number, annual income, tax returns, employment status, and monthly rent, if applicable. You may need to submit your banking history and your previous record of your loans and overdrafts. Most secured credit cards do not require a prior credit record or credit score, so you may be readily available for approval.
But before browsing through multiple options for a credit card, always keep a few things in mind.
Avoid annual maintenance fees as much as possible.

Always make sure the minimum deposit amount is. Some secured credit cards allow more credit limits than the amount submitted.

Always ensure that the credit card sends your credit report to at least three reliable credit report bureaus.

Make sure to read the terms and conditions before you apply. Also, make sure they don't have any hidden fees.
Alternative Options to Secured Credit Cards
Many people have the same question ransacking their minds– do secured credit cards build credit? Yes. They most certainly do. However, if secured credit cards don't suit your fancy, here are a few alternate options.
Unsecured Credit Cards for Bad Credit
Unsecured credit cards are the most convenient ways to build up credit and get rid of your cash crunch without the hassle of depositing collateral. These credit cards are inclusive and offer massive discounts and cash bonuses. Many secured credit cards can upgrade your card to an unsecured one if your credit history is impeccable. One of the most brilliant examples of this phenomenon is the Bank of America Customized Cash Reward Secured Credit Card allows for an upgrade if you have enough credit score and impeccable payment history. 
Prepaid Debit Cards
If you are not into credit cards, then prepaid debit cards might be your best option. Debit cards are transactional cards that are linked to your savings account. You cannot withdraw more than is available in your account. So you may want to maintain your expenditure so your budget doesn't dry.
Credit Builder Loans
If you can imagine something like the training wheels of a bicycle, then you might get a picture of what credit builder loans are. Creditors of this kind lend money with collateral as a security deposit but not necessarily cold hard cash. The lenders then loan you the money and charge you interest in exchange for that. After you repay the loan, the lender sends the credit report to three major credit bureaus and lets you build credit.
Personal Loans
Personal loans are often doled out by a single person or a financial institution without going through a rigorous application process. Interest rates generally remain low, and the term limit is high. So that's always an option.
Asking for loans from a close family member, relative, or friend is always a welcome alternative. They are the ones who know you the best and understand your situation better rather than a financial institution or a bank. They can lend you the money without pride or prejudice with no legal strings attached. 
FAQs
1. What are the 2 downsides of getting a secured credit card?
The biggest downside of having a secured credit card is that the borrower has to deposit a certain amount as collateral to be eligible for the secured card.

Another downside of a secured credit card is that the collateral deposit determines your credit line rather than your credit score.  Even if your credit score is impeccable, it doesn't matter until you have a massive security deposit.
2. How much will a secured credit card raise my score? 
A secured credit card can raise your bad credit to fair credit and even good credit if used properly. For instance, like DiscoveryIt, credit cards can increase your credit from sheer bankruptcy to fair credit of 700+. But you must use it judicially and not spend more than 30% of the credit line.
3. How many secured cards should I have?
Different credit cards have different benefits. A few credit cards, such as Discover It, are extremely helpful in building credit from scratch. Other Credit cards have massive discounts and bonuses as well as rewards systems that can save you hundreds of dollars on everyday stuff like groceries, electricity bills, and so on; for example, the Bank of America Customized Cash Credit card or US Bank Visa Credit card which has multiple rewards systems to save your money. If you're a veteran of the navy or a close relative of the one, you can get a membership to the Navy FCu credit card run by a non-profit. So having multiple credit cards will suit your elastic demand.
4. How to use a secured credit card with a $200 limit?
If you have a thin line of credit, using a Bank of America Customized credit card can help save ample amounts of cash for groceries, electricity,  travel destinations, and drug stores for essential medicines and beauty products. US bank Visa Credit card is also very reputed in this regard.
5. How much should you deposit on a secured credit card?
Credit cards have different security deposit ranges, but the standard range is from $200 to a maximum of $5000. Search for the credit card that demands a security deposit within this range. This range is enough to build your credit and manage your finances.