Read Time:
5 Minute, 2 Second
Isaach De Bankolé, born 12 August 1957, is a world-renowned actor who has graced the screen for over three decades and is set to rule our hearts with his upcoming movie Black Panther: Wakanda Forever. From superhit television shows to blockbuster movies, Isaach De Bankolé has never failed to amaze his fans with his mesmerizing performance. Since Isaach is a private person, millions of fans want to know how he is in real life. 
We, as huge entertainment fans, have gathered super exciting facts on Isaach De Bankole including his personal life, his net worth, his girlfriends and relationships, and a lot more. Make sure you stay hooked up because what you will find is extremely interesting. 
Education of Isaach De Bankolé
Born in Abidjan, De Bankolé belongs to Yoruba parents from Benin and his grandparents from Nigeria. He came to Paris at a young age of 18 and enrolled himself in master's degree in physics and mathematics. 
After that, he attended an aviation school and earned himself a private pilot license. But his life has made some different decisions for him, so, everything changed once he encountered French director Gérard Vergez. The director was the person who led him to a Parisian drama school. 
The Ups and Downs of Isaach De Bankolé Career
Isaach De Bankolé may not be a household name, but he has appeared in some of the most iconic films of the past few decades. His career began in the early 1980s with small roles in but he soon caught the eye of Hollywood filmmakers. 
He appeared in Taxi Boy in 1986 and Lady Cops in the same year. In 1990, he starred in No Fear, No Die. But it was his role in Black Mic Mac that made him an international star. Since then, he has appeared in over 50 films, including Black Panther. He has also played leading roles on several popular TV shows, such as "Godfather of Harlem" and "S.W.A.T." 
With his mixture of good looks and natural charisma, it's no wonder that De Bankolé has had such a successful career in Hollywood. Undoubtedly, throughout his career, De Bankolé has received critical acclaim for his versatility and impeccable style.
Upcoming Projects of Isaach De Bankolé
The Black Panther: Wakanda Forever is one of the latest projects of Isaach De Bankolé. The movie is set to release in 2022 and it will continue the story of T'Challa, the Black Panther. The Black Panther: Wakanda Forever  will have characters including Shuri and Nakia as well. 
The movie will be directed by Ryan Coogler and it will be produced by Kevin Feige. Black Panther: Wakanda Forever is just one of the many projects that De Bankolé has been working on recently.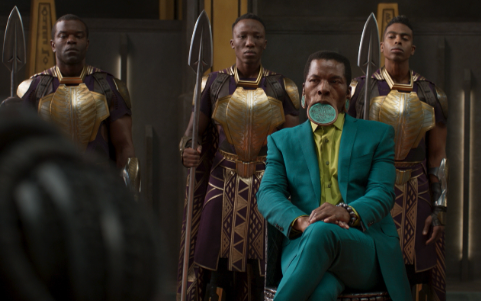 With many upcoming films and a television series, it is clear that De Bankolé is keeping busy. However, he seems to be enjoying every minute of it and is looking forward to what the future holds.
How Much Net Worth Isaach De Bankolé Has?
Isaach De Bankolé has an estimated net worth of $3 million. In the early 1980s, Bankole made the transition to acting, landing roles in films such as "L'addition" and "Chocolat." He has also appeared in Marvel movies like "Black Panther". With his impressive resume and dashing good looks, it's no wonder that Isaach De Bankolé has amassed a fortune of $3 million.
Personal Life of Isaach De Bankolé
Isaach De Bankolé is best known for his roles in the films Black Panther, Mirage and Shaft. Although he is often described as a "mysterious" figure, little is known about De Bankole's personal life. He was married to musician Cassandra Wilson from 2000 to 2003. 
Moreover, he has been linked to a number of high-profile women over the years, including supermodel Naomi Campbell and actress Thandie Newton. In addition, De Bankole is rumored to have had a brief relationship with Angelina Jolie in the early 2000s.
Although he has never confirmed any of these rumors, it is clear that Isaach De Bankole is a man who knows how to keep his personal life private.
Assets of Isaach De Bankolé
Little is known about the properties owned by actor Isaach De Bankolé. It is believed that he owns at least one property in his native country of Ivory Coast, as well as several properties in France and the United States. 
Given his success, it is likely that he owns several properties around the world. However, due to his relatively private nature, little is known about his real estate portfolio. De Bankolé is an intriguing figure, and it will be interesting to see if any more information about his properties comes to light in the future.
Does Isaach De Bankolé Have Any Cars Collection?
Little is known about the cars owned by Isaach De Bankolé. He is a private person and does not share much information about his personal life, let alone his collection of cars. However, based on the few photos that have surfaced, it appears that he owns a number of luxury vehicles.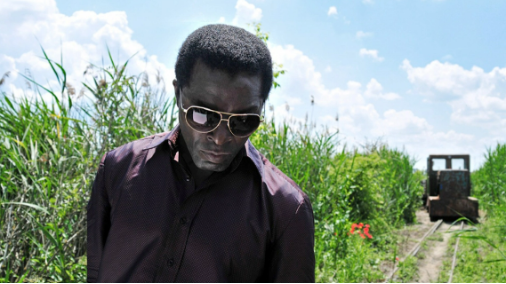 In one photo, he is seen standing next to a black Bentley, and in another, he is driving a white Ferrari. Based on these photos, it seems safe to say that De Bankole has good taste in cars. Although the exact number of cars in his collection is unknown, it is clear that he takes pride in his possessions and drives them with care.
Some Ending Notes
Isaach De Bankolé's career journey is one that is full of interesting twists and turns. He has had a varied and successful career in the film industry, working with some of the most renowned directors in the world. 
As his latest movie Black Panther: Wakanda Forever is all set to release, it will be interesting to see what new projects he takes on. His experiences have given him a unique perspective on life and art that he shares with audiences through his work. We hope you have enjoyed getting to know more about this talented artist.