Read Time:
5 Minute, 5 Second
Miles Teller (Miles Alexander Teller) is an American actor who first gained recognition for his roles in the films "The Spectacular Now" and "Whiplash". Now he is receiving love from all over the world for his movie "Spiderhead". He was born on 20 February 1987 in Downingtown, Pennsylvania, to Merry (Miller), who worked as a real estate agent, and Michael Teller, a nuclear engineer. But what is Miles Alexander Teller like off-screen? 
Despite earning millions, he lives a simple life. In this biography, we'll take a look at the life and career of one of Hollywood's most promising young stars. From his early years to his current success, Teller has always been driven to succeed. Learn more about this talented actor in our latest biography.
Education
Few actors have the kind of dedication to their craft that Miles Teller does. A native of Pennsylvania, Teller was driven to pursue acting from a young age. After graduating from high school, he headed to New York City to study at the prestigious Tisch School of the Arts. It was there that he honed his skills, studying under some of the most respected acting teachers in the country. 
In addition to his training at Tisch, Teller also studied at the Lee Strasberg Theatre and Film Institute. His hard work paid off, and he quickly began booking roles in film and television. Today, Teller is one of the most sought-after young actors in Hollywood. Thanks to his impressive body of work, he has cemented his status as a rising star.
Career Trivia
Miles Teller's career journey has been an interesting one. After starting out in small independent films, he soon found himself starring in big blockbusters like the "Divergent" series and "The Fantastic Four". However, it was his role in the critically acclaimed film "Whiplash" that really put him on the map. Since then, he has continued to challenge himself with both commercial and arthouse fare, appearing in hits like "War Dogs".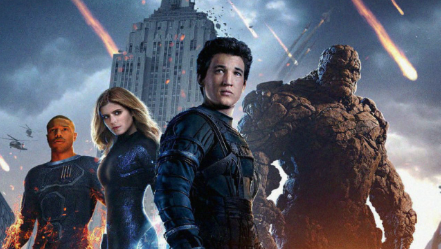 In recent years, he has taken on more challenging roles, appearing in "Bleed for This". His recent film Spiderhead which is a science fiction thriller, released in 2022, made him even more popular. Throughout his career, Teller has demonstrated his versatility as an actor, taking on a wide range of roles. He is a talented performer with a bright future ahead of him.
Latest Projects of Miles Teller
For movie lovers everywhere, the name Miles Teller is synonymous with great films. The Top Gun: Maverick star and Spiderhead actor are the latest Hollywood heartthrobs to grace our screens. 
Top Gun: Maverick is the long-awaited sequel to the beloved 1986 film Top Gun. The movie follows the story of Pete "Maverick" Mitchell, played by Tom Cruise, as he returns to the Top Gun flight school to serve as an instructor. Miles Teller plays the role of Bradley Bradshaw, Maverick's protégé.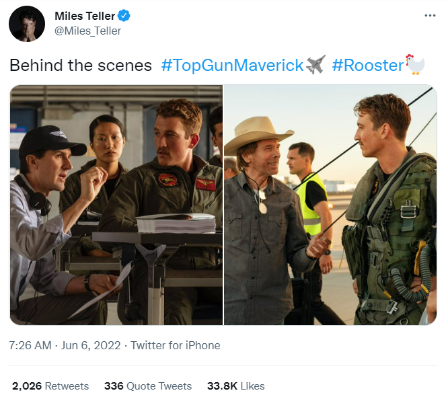 Another latest movie of Miles Teller is Spiderhead where Teller plays a convict who is given the opportunity to participate in a new drug trial that promises to change his life for the better. However, as he soon discovers, the drugs have some unexpected and dangerous side effects. 
Net Worth
As of May 2022, Miles Teller's net worth is estimated to be $12 million. His movies have played a huge role in his worth. Teller began his acting career in 2004 with a small role in the television series "Saved by the Bell: The New Class." He went on to appear in a number of films, including "Footloose" (2011), "The Spectacular Now" (2013), and "Whiplash" (2014). 
In 2015, Teller starred in the blockbuster film "Fantastic Four," which grossed over $100 million at the box office. He has also appeared in several successful films since then, including "Divergent" (2014) and "War Dogs" (2016). In addition to his work in film, Teller has also appeared on Broadway, starring in the play "Tribes" in 2012. With a number of successful projects under his belt, it's no surprise that Miles Teller's net worth is estimated to be $12 million.
Family, Girlfriends and Relationships
While Teller is best known for his work on the big screen, he has also had a number of high-profile relationships. He was previously married to Keleigh Sperry, a popular model. In addition, Teller has been linked to a number of other celebrities, including Dakota Johnson and Analeigh Tipton. 
While Teller's personal life has often been the subject of public speculation, he has largely managed to keep his private life out of the spotlight. As a result, very little is known about his family or girlfriend situation. However, given his successful career and high-profile relationships, it is safe to say that Teller is doing quite well for himself.
Properties owned by Miles Teller
It's no secret that Hollywood celebrities often own multiple homes. But just how many residences does an A-lister like Miles Teller have? Given his lack of public disclosure about his personal life, it is difficult to say for certain how many houses Teller owns. However, it is known that he bought a luxurious house in early 2016 located in Studio City, California for around 3 million dollars.
The Infamous Car Accident 
He's also known for being a bit of a car enthusiast. In fact, he once owned a blue Ford Bronco. However, after an accident involving his wife, not much is known about his current cars collection. It's unclear if he still owns the Bronco or if he sold it after the accident. But whatever the case may be, it seems that Teller has put his car-collecting days behind him. So, there is very little information about if he has any huge car collection or not. 
The Final Note
From working as a waiter in a restaurant known as Cracker to becoming a renowned Hollywood actor, Miles Teller has come a long way. So the next time you see Miles Teller on the big screen, remember that he got his start waiting tables at Crackers. Who knows – maybe your favorite actor will one day be waiting on you at a restaurant!