Read Time:
5 Minute, 26 Second
Have you ever seen the movie, "The Matrix Resurrections" or "Aquaman"? If so, then you might recognize the face of Yahya Abdul-Mateen II. Yahya is a critically acclaimed actor who has starred in many hit films and TV shows. In 2018, he played a splendid role in the highly anticipated DC Comics movie Aquaman which made him a household name. 
But did you know that he almost didn't make it into show business? Or that he struggled for years before making it big? This blog will teach you about his childhood, personal life, career struggles and successes, and more. We'll also discuss some of his upcoming projects, which are sure to be hits!
Education of Yahya Abdul-Mateen II
Abdul-Mateen II was born on July 15, 1986, in New Orleans, Louisiana, to a Muslim converted father and a Christian mother. He spent his entire childhood in the Magnolia Projects of New Orleans and after that moved to Oakland, California. Abdul Mateem II keeps education at top and you will know why. 
He attended Mc Clymonds High School. He was an athlete at At Mc Clymonds and played against future NFL champion Marshawn Lynch. Not only this, but he was also prom king. Thereafter, his family moved to Stockton, California. 
After reaching California, he attended the University of California, Berkeley, a teammate advised him to take a theater class to overcome his stutter. Soon, he graduated in architecture and then worked in San Francisco as a city planner. 
Unfortunately, he got laid off from his job, but it proved to be a game-changing moment for him because he applied to drama schools to use this opportunity. After that he was accepted by the Institute for Advanced Theater Training at Harvard University, New York University Tisch School of the Arts, and Yale School of Drama. Soon after, he graduated from Yale with a Master of Fine Arts degree and started working as a stage actor, thus beginning his career as an actor, 
Career of Yahya Abdul-Mateen II
A series of breakthrough performances have marked Abdul-Mateen II film career. After making his debut in the 2016 independent drama "The Get Down," he landed a starring role in the blockbuster film "The Vanishing of Sidney Hall," directed by Shawn Christensen. His performance earned him rave reviews and cemented his status as one of Hollywood's most promising young talents.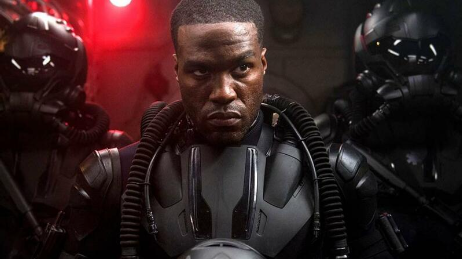 Abdul-Mateen II followed up his work with an acclaimed turn in the 2018 superhero film "Aquaman." In the role of Black Manta, he brought a complex and nuanced portrayal of one of DC Comics' most iconic villains. In 2021, Another blockbuster, The Matrix Resurrections, made him on the highly paid actors list. With two major hits already under his belt, Abdul-Mateen II is just getting started in what promises to be a long and successful career in film.
Upcoming movies of Yahya Abdul-Mateen II 
Yahya Abdul-Mateen II is an up-and-coming actor who has already made a name for himself with his roles in Aquaman and The Get Down. Now, he is set to star in two highly anticipated movies: Aquaman and the Lost Kingdom and Furiosa. 
Aquaman and the Lost Kingdom is a sequel to the 2018 blockbuster hit Aquaman. In the movie, Abdul-Mateen II will reprise his role as Black Manta, Aquaman's nemesis.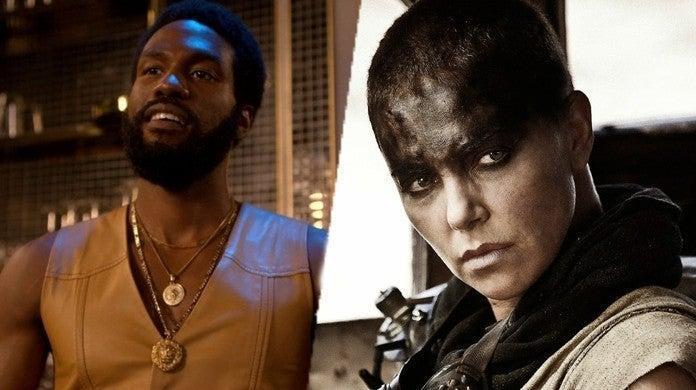 Another highly anticipated movie under his belt is "Furiosa" which is a spin-off of the Mad Max franchise focusing on the character of Imperator Furiosa, played by Charlize Theron. With these two movies, Yahya Abdul-Mateen II is sure to make a big splash in Hollywood.
Properties owned by Yahya Abdul-Mateen II
Not much is known about Yahya Abdul-Mateen II properties. He has not released any information about them to the public. However, it is speculated that he owns several properties in the United States. It is also speculated that he owns property in other countries, such as the United Kingdom and Canada. 
These properties are likely to be worth a lot of money, as Yahya Abdul-Mateen II is a successful actor and producer. If he does indeed own these properties, it is possible that he uses them as investments or as places to live when he is not working.
Net worth of Yahya Abdul-Mateen II
As of 2021, Yahya Abdul-Mateen II net worth is estimated to be $4 million. This young actor has already made a name for himself in Hollywood, appearing in films like "Aquaman". 
But it is his role in the hit Netflix series "The Get Down" that has really made him a household name.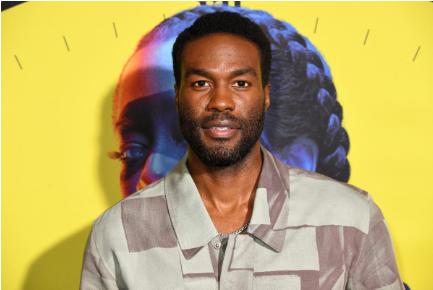 Moreover he has many blockbuster projects like "Furiosa" and "Aquaman and the Lost Kingdom". And with more exciting projects on the horizon, it is safe to say that his net worth will only continue to grow.
Cars owned by Yahya Abdul-Mateen II
Not much is known about the cars owned by Yahya Abdul-Mateen II. However, it is safe to say that he has a diverse collection that includes both luxury and performance vehicles. His collection is sure to turn heads, whether he is driving down the street or parked in a VIP spot at a red carpet event. With any luck, we'll get a chance to see more of his automobiles in the future.
Family, Girlfriends and Personal Life of Yahya Abdul-Mateen II
According to Celebs Couples, Yahya Abdul-Mateen II has been in at least one romantic relationship. He has never been engaged before. While the actor tends to keep his personal life out of the public eye, he has been linked to an actress and model. The two were rumored to be dating in 2017 after being spotted together at several red carpet events. 
However, it is unclear if the pair is still together. Given the actor's private nature, it is unlikely that any definitive answers will be forthcoming any time soon. For now, fans will just have to speculate about the nature of Abdul-Mateen II relationships.
Ending Note
Abdul-Mateen II has had an interesting life full of ups and downs. He continues to wow audiences with his powerful performances, showing no signs of slowing down, despite facing many hardships. 
We are excited to see what he does next, and we know that he will continue to amaze us with his talent and determination. In the meantime, be sure to read our exclusive biography on Yahya Abdul-Mateen II to learn more about this incredible actor.