Read Time:
5 Minute, 7 Second
In a 1994 interview with Variety, television executive Bob Turner explained the nature of his duties at Multimedia Entertainment, the country's preeminent producer of talk shows starring Jerry Springer, Sally Jessy Raphael and Phil Donahue.
Seventeen years later, Turner says his highly successful tenure at the company is a prime qualification for office, as the Republican candidate in his underdog congressional campaign against Democratic Assemblyman David Weprin. On Turner's campaign website, he touts the millions in annual revenue generated by the company's talk shows.
But news reports about the company from the 1990's paint a far more complicated picture. In fact, after a promising start, profits at the company took a sharp nosedive under Turner's watch.
When Turner came to Multimedia Entertainment in 1991, it was a cash cow for its parent company Multimedia, Inc., a conglomerate that also included newspaper, television and cable divisions. By the time Turner departed in 1996, the entertainment division had become the company's least profitable.
"Five years ago, the talkers and cable systems were the heart of Multimedia's performance, while newspapers and TV stations lagged," Variety reported in 1995. "Last year the situation was reversed—newspapers and TV stations provided all the growth…and entertainment and cable declined."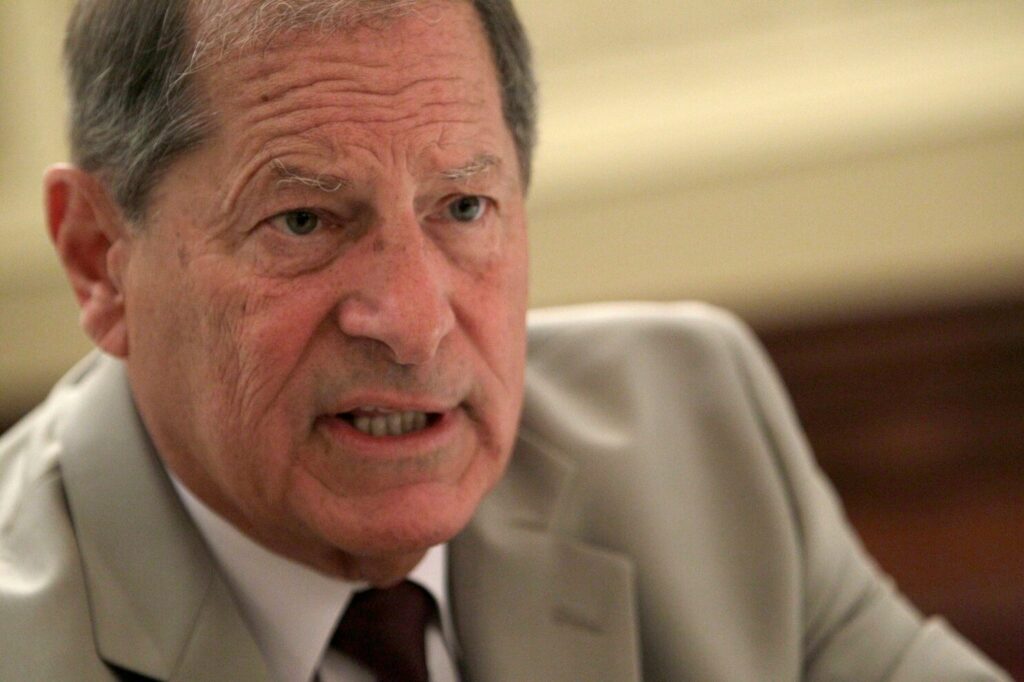 Turner left Multimedia in 1996 following the company's merger with Gannett, which quickly sold off Turner's entertainment company, even as it kept Multimedia's more lucrative pieces.
Turner defended his work at the company, telling City Hall that the declines in his company's profits were attributable to heavy investments in a new 24-hour-cable network—and that the investment would have paid off if Gannett had only allowed the fledgling network to grow.
"It's still one of those things that burns in my heart," Turner said.
In 1991, Turner joined Multimedia Entertainment as president and CEO, the highest profile position of his four decades in the television industry. In his first year at the company, Turner created one of the biggest smashes in the history of talk television: The Jerry Springer Show, a raucous trash-fest that is still going strong in its 21st season.
In an interview, Springer mocked his own show's success, while praising Turner's tenure at Multimedia.
"It's all silly and crazy. No serious person can say, 'Boy this is a piece of art.' It is what it is," Springer said. "Turtledoves could do what I do. It requires no expertise. But he ran the business and obviously did a very good job with it."
Over the next three years, the entertainment division also continued to make money through shows created before Turner's arrival, including Donahue and Sally Jessy Raphael. Turner says 1993 and 1994 were the most profitable in the history of Multimedia Entertainment, which was originally formed in 1968.
But by the end of 1994, an increasingly competitive talk show market had led to declining revenues—and a 17 percent drop in the entertainment division's operation profit, Variety reported.
"I certainly see the market as far more competitive, but in response to that competition the talk shows are changing," Turner said told Variety at the time. "Far more has to be put into production."
In October 1994, Turner launched a 24-hour news talk station called the All-Talk Channel. It was a risky, expensive venture meant to bolster the lagging profits.
Analysts predicted that All-Talk—later renamed NewsTalk—would cost $50 million over five years before it ever saw a profit. But from the get-go, the station was unable to attract subscribers or to penetrate most cable markets. In 1995, media analyst Dennis McAlpine told the Washington Post that the enterprise was a "money pit." The station never gained much traction before it was shuttered at the end of 1996.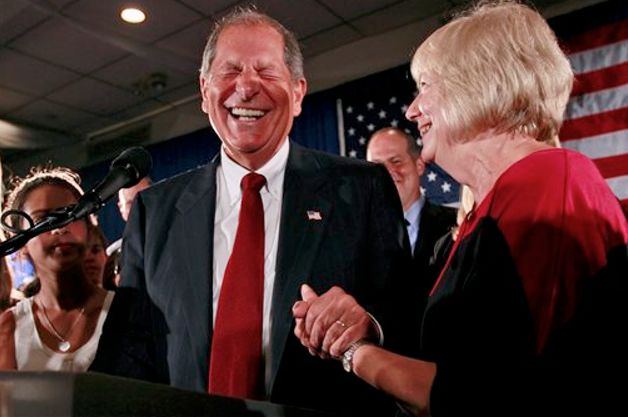 During the same time period, Multimedia Entertainment's long-running shows—expected to provide a cushion while the new channel sustained losses—were themselves foundering. In 1995, New York and San Francisco cable providers pulled Donahue from their lineups due to the show's declining ratings, and after 26 years in syndication, the show went off the air—though Turner says Donahue was planning on retiring anyway.
Also in 1996, Rush Limbaugh's television program, created on Turner's watch, was canceled after four years. By the third quarter of 1995, the entertainment division's cash flow had dropped 43 percent from the previous year, while its revenues fell more than 4 percent, Variety reported.
Multimedia Entertainment had suddenly become the least profitable of the Multimedia's five divisions, the Washington Post wrote in 1995. Overall, Multimedia suffered a 31.5 percent drop in net profit during the third quarter of that year, despite strong growth in its broadcasting and newspaper businesses.
In July 1995, Multimedia was bought for $2.1 billion by Gannett, the nation's biggest newspaper publisher. According to multiple press accounts, Gannett's purchase was made primarily because of Multimedia's more profitable newspaper and television station properties, not Turner's entertainment division.
Gannett closed down NewsTalk and sold its 3.7 million subscribers to MSNBC. And in 1997, Gannet sold Multimedia Entertainment off to Universal Television. By that time, Turner had already left Multimedia after helping engineer the merger.
Turner says he had the option of staying on with Multimedia Entertainment after the merger, but decided against it because his pet project, NewsTalk, was being shut down.
"Gannett could have driven NewsTalk to become one of the most successful stations in the country, but it didn't want to cross over with other parts of the company," Turner said, noting that Gannett's broadcast division controlled 14 percent of television stations across the country. "They couldn't grasp the huge leverage they had."
Paul Fitzpatrick, the president of the failed 24-hour talk channel, echoed those sentiments. He said Turner had a "keen programmer's eye" and that NewsTalk's failure was not his fault.
"Were there going to be losses? Of course there were losses," Fitzpatrick said. "Every network has losses for a period of time, particularly cable networks."