Read Time:
4 Minute, 27 Second
The first New York politician imperiled by voting for same-sex marriage isn't an upstate Republican senator – it's a Democratic Assemblyman from New York City scrambling to hold his support in a special election.
Insiders say Assemblyman David Weprin, running in the special election for Anthony Weiner's congressional seat, is facing a revolt among Orthodox Jews – though he himself is an Orthodox Jew – because he strongly defended same-sex marriage during an Albany debate.
In his June 15 speech, Weprin said his own Orthodox rabbi would not marry a Jew and a non-Jew, which he felt was wrong – and that gay marriage was no different.
"My religion is very important to me personally, but this is not a religious issue," Weprin said. "I think everyone here would agree that we should not be outlawing marriages between Jews and non-Jews or interracial marriages."
With most of the attention at the time focused on the vote counting in the state Senate, Weprin's comment garnered little notice in the wider world. But his rhetoric has since gained wide attention by many in the Orthodox Jewish community, and videos of his speech have rocketed across their websites.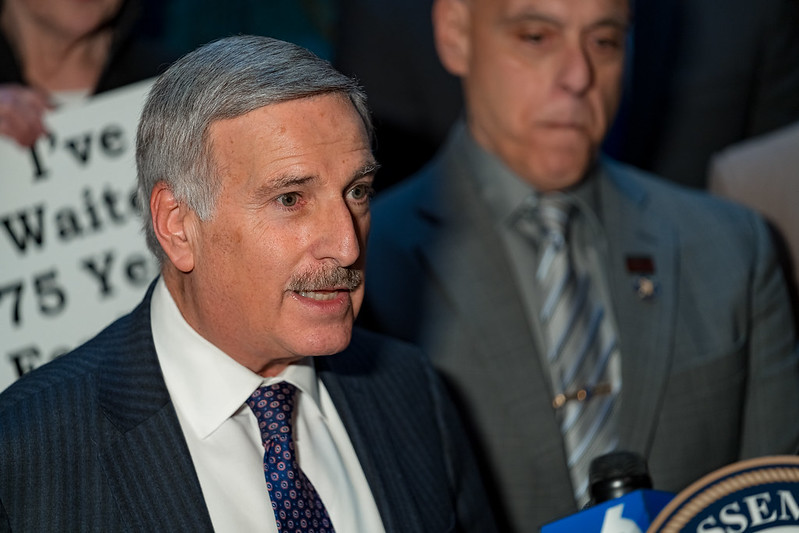 Democratic and Republican insiders say that speech, more than former Mayor Ed Koch's efforts to tie Weprin to President Barack Obama on Israel, has put the Orthodox vote in play – providing a huge boon to his Irish Catholic Republican opponent, Bob Turner.
It was not so much the vote itself, but the way Weprin argued in favor of the bill by tying it to his faith, neighborhood political observers say, noting Assembly Speaker Sheldon Silver also voted for the bill but was far less vocal.
And though the Orthodox population in Kew Gardens and especially in the Brooklyn neighborhood of Flatbush does not make up an overwhelming part of the district, the community is full of committed voters who could well make a difference in a low turnout special election.
"What he said in the Assembly has been played over-and-over on YouTube," said one well-connected neutral observer of the race. "People were really offended that he said he was an Orthodox who was supporting gay marriage."
During the campaign, some rabbis have refused to meet with Weprin, while the newspaper Hamodia reported that others have refused to be photographed with the assemblyman. Editorial writers for Jewish newspapers and well-read blogs have blasted him.
Influential Jewish nonprofits in the district are torn between the grassroots anger at Weprin over his stance on same-sex marriage, and their loyalty to Weprin for dishing out heaps of funding when he was the City Council's finance chair.
Weprin met Wednesday with the influential leadership of the giant Jewish social services organization Agudath Israel. But he walked out of the room without securing the leadership's endorsement, despite steering massive Council grants to the group.
The main consultant on Weprin's campaign is the Parkside Group, which counts most of its clients in Queens. But Weprin has also retained the Friedlander Group, a well-known consulting firm in Brooklyn's Orthodox community, to help rally support there.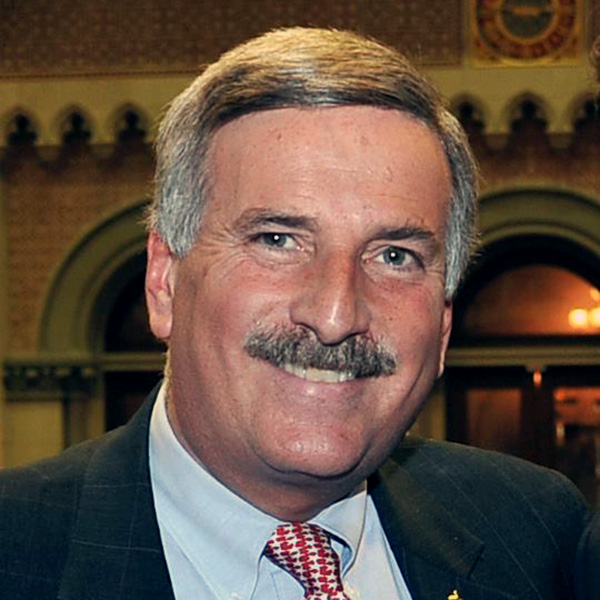 Ezra Friedlander, the firm's CEO, said Orthodox voters would ultimately support Weprin because of his track record on other issues. Friedlander cited everything from Weprin's strong stance against the Department of Health's efforts to ban certain circumcision rites, to the fact Weprin once came under rocket attack in Israel while delivering bulletproof vests, to his extensive efforts to fight autism.
"David Weprin is better qualified to represent this community than probably anyone who has ever run for Congress," Friedlander said. "Of course you're not going to see eye-to-eye on every single issue. But if you look at the totality, it's not even a race."
In recent days, Weprin also has told community groups and senior centers that Turner and national Republicans would cut entitlements and government funding to key programs in the Orthodox community.
Orthodox Democratic Assemblyman Dov Hikind has so far stayed neutral in the race, but has indicated he is leaning towards endorsing Turner near the end of the campaign, said one person who has spoken to him. Hikind did not immediately return a request for comment.
Weprin's struggling campaign is scaring Democrats who fear they could lose what should otherwise have been an easy victory. National Democratic officials are considering pouring resources into the race, one source said, while Brooklyn Democrats are ramping up efforts in the 30 percent of the district that lies in their borough.
Two sources said Brooklyn Borough President Marty Markowitz is poised to record robocalls and make public appearances with Weprin.
Assemblyman Alec Brook-Krasny has also been asked to summon Russian support for Weprin in his Brighton Beach district. While Brook-Krasny is on a trip to Russia until early September, his organization is getting to work on the election, a source said.
"The Weprin race in Brooklyn is going to be very, very competitive," said Assemblyman Vito Lopez, the chairman of the Brooklyn Democrats. "At the end of the day Weprin will prevail, but we are facing many challenges we did not foresee, and we are putting plans in place to address those challenges."
Read More: State Teachers Union Leave Off Cuomo, Dozens Of Senators From Endorsement List