Read Time:
2 Minute, 15 Second
The year was 1989. New York City was rampant with crime and three-term mayor Ed Koch had become a divisive figure, after several investigations for corruption, a soured relationship with the press and feuds with other public servants which showed no sign of cooling.
Yet defeating Koch, an outsized personality and familiar presence who was determined to be the city's first four-term mayor, would be no easy task.
Rudolph Giuliani wanted to try, but first he had to win a primary for the Republican nomination against Ronald Lauder. And the Democrats were not ready to let Koch get a free pass: taking on Koch was Manhattan Borough President David Dinkins, City Comptroller Harrison J. Goldin and Richard Ravitch, a businessman and attorney who had been chair of the Metropolitan Transit Authority from 1979 to 1983.
Ravitch got 5 percent of the vote. Dinkins, who won the four-way race, went on to beat Giuliani by the slimmest majority for a mayoral candidate in 80 years.
Looking back, Ravitch explained his low showing by saying that when Dinkins entered the race he was "abandoned" by a lot of the people who had "encouraged" him to run in the first place.
But he does not sound bitter, two decades later.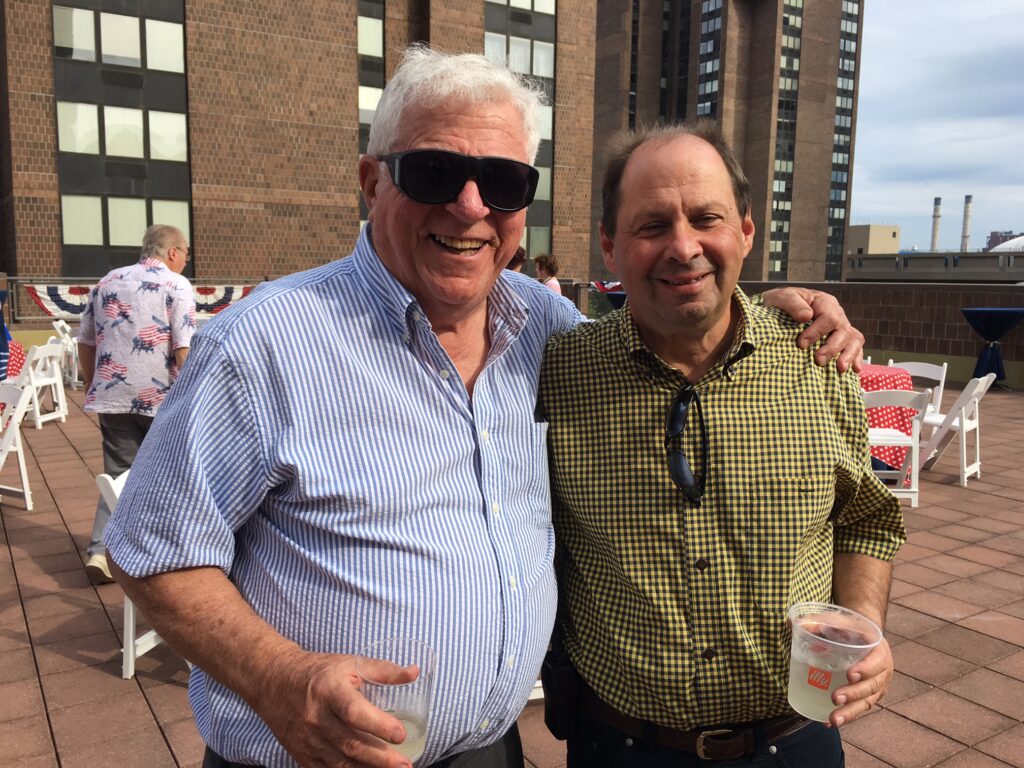 Ravitch now runs Ravitch, Rice & Company LLC, a law firm on the Upper East Side, but he is still very active in politics and public service. He is also chair of the AFL-CIO Housing Investment Trust and of Waterside Management Company, as well as a trustee of the Century Foundation and Mount Sinai Medical Center. And he is on the Board of Parsons Brinckerhoff Inc.
Ravitch's professional involvement with politics began in 1975, when Gov. Hugh Carey (D) tapped him to chair the New York State Urban Development Corporation. He was appointed chair of the MTA in 1979.
He continued in various positions in and around government until his failed 1989 race for mayor. but though his own foray into elected life ended years ago, he has not strayed from political involvement. He is on the delegate slate for Illinois Sen. Barack Obama from the 14th Congressional District.
Ravitch said he is eager to see Obama in the Oval Office, convinced the Illinois senator could restore civility to Washington. From Obama's books, Ravitch said, he believes the senator has the right kind of approach to tolerating those who disagree with him.
"That's the most effective way of getting things done," Ravitch said. "The United States has suffered egregiously as a result of the Bush Administration's actions and words. And I can't imagine anybody who could restore America's greatness [better] than this guy."