Read Time:
4 Minute, 48 Second
In the week since the Queens Tribune published an article portraying Council candidate Dan Halloran as engaged in a cult-like form of heathenism, Queen Republicans have engaged in serious discussions about replacing their nominee in the race to succeed Council Member Tony Avella.
Their choice to replace him is Paul Vallone, who finished third in the district's recent Democratic primary, according to multiple sources with knowledge of the situation.
Queens Republicans have pushed Halloran, who is running in the race to replace Council Member Tony Avella, to accept a nomination for a judgeship on the Queens County Supreme Court, sources said. Though Halloran would be unlikely to actually win the judgeship against a Queens Democratic Party-backed candidate, the nomination would provide one of the few legal options that would enable him to vacate the ballot line and give him a graceful exit from the race.
Vallone would then be appointed to the ballot line via Halloran's committee on vacancies.
Halloran would have to consent to the switch by next Monday, when the Queens GOP judicial convention is scheduled.
A source close to Vallone's campaign said the candidate was interested in the GOP nomination because he believed in race against Democratic primary winner Kevin Kim, Vallone would "win the one-on-one match up with him easily."
In the Democratic primary, Vallone was part of a field of six Democrats. That division allowed Kim, drawing heavily from the Asian-American community in Flushing, to emerge victorious over Queens County Democratic-backed candidate Jerry Iannece and Vallone, who had both his famous last name and a surprise endorsement from Mayor Michael Bloomberg to boost him.
According to sources, Queens Republican chairman Phil Ragusa has been in discussions with Vallone's campaign manager, Chuck Apelian. Queens Republicans have also discussed the idea of a Vallone run with Council Member Peter Vallone Jr. and former Council Speaker Peter Vallone Sr.
Ragusa, however, declined to elaborate on the specifics of any talks.
"I've gotten a few phone calls from people," Ragusa said. "But I've talked to Dan and he told me that's he's definitely going to be running."
Halloran is also the candidate on the Independence line. Independence chair Frank MacKay has also been involved in the talks, according to sources.
MacKay did not return a phone call seeking comment.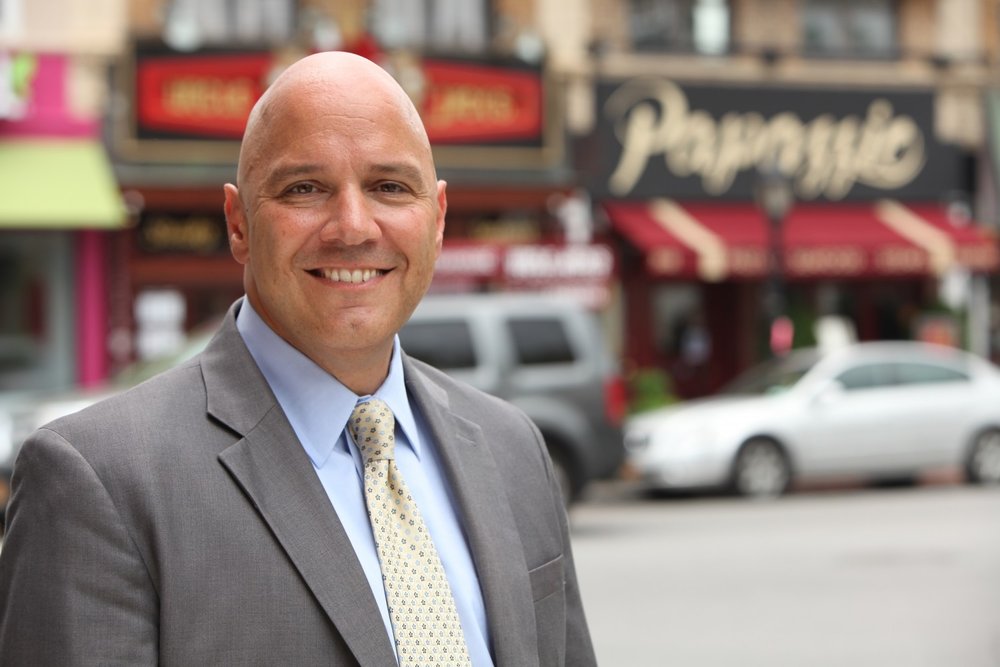 For now, the plan appears to be on hold because of legal technicalities involved in getting Halloran off the ballot. The biggest problem is that Halloran was only admitted to the New York State Bar Association in 2003, and nominees for State Supreme Court must be members of the bar for at least 10 years.
Some involved in the talks have broached the idea of nominating Halloran regardless and then worrying about the legal ramifications later. But Halloran, a defense attorney, appears resistant to the idea because he could potentially be disbarred over the maneuver.
Hypothetically, another avenue for Halloran to vacate his spot would be to move out of the state, but this also appears unlikely. As a result, some involved in the discussions are pushing the dubious legal interpretation that Halloran needs only to move out of New York City, rather than the state, to have his name removed from the ballot.
Halloran's law office is already in Nassau County.
Halloran acknowledged that he and Vallone have been in frequent meetings over the past 72 hours, but asserted that he is 100 percent committed to the race.
As for the talks between him and Vallone, Halloran said they have primarily focused on how Halloran can deal with the fallout from the Tribune story, which cast Halloran's associations in a starkly negative light.
Halloran is especially upset about what he perceives as unfair treatment by the Tribune, pointing out that the man who acts as Kim's campaign manager, Michael Nussbaum, is also the executive vice president of the paper. In addition, Rep. Gary Ackerman, who founded the Tribune and still has a financial stake in the paper, was Kim's boss prior to the Council campaign and urged Kim to run.
Halloran added that Vallone, who faced attacks from his Democratic rivals during the primary campaign, would be supporting him over the Democratic nominee in the race, Kim.
"Paul is really like a kindred spirit," said Halloran.
Meanwhile, reached by phone as he hung Christmas lights with his family, Vallone also downplayed the speculation.
"It's been an amazing experience to campaign, but I'm just going on with my life and moving on," Vallone said.
Queens County Democratic Party chair Michael Reich, meanwhile, spoke to both Vallone Jr. and Vallone Sr. yesterday and said he received assurances from the longtime Democrats, who have a lengthy history of clashing with the Queens Democratic Party, that Paul Vallone was not actually serious about running on the Republican line.
Reich did blast the Queens Republican Party for considering the maneuver.
"They're insulting the Korean-American community by even attempting or thinking about this switch," Reich said, referencing the fact that Kim stands to become first Korean-American elected to the Council. "They should stick with the candidate they picked, even if he happens to in a cult."
But while Reich indicated he saw the matter as been settled, Vallone Jr. sounded less sure that his brother's City Council dreams were conclusively over. He indicated that the Queens Republicans were still looking to make Paul Vallone their nominee as the clock ticks down toward Election Day.
"It's no secret that they have problems with the candidate that is on the ballot," Vallone Jr. said. "They're looking to do everything they can to improve that."
Read More: Weprin Faces Backlash in Orthodox Community