Read Time:
3 Minute, 56 Second
The Republicans who broke Democratic hearts in the Ninth Congressional District last night tried to cushion the blow with a simple message: It's not you, it's us.
"This is a universal vote – Democrats, Republicans, Conservatives, Independents," said Republican Brooklyn Sen. Marty Golden. "Even though the [Democratic] apparatus played some role, it was the people who spoke here."
"This is not a blow to the Democratic organization. They are very skillful campaigners," agreed Conservative Party Chairman Mike Long. "This is about the people who rose up and said enough."
Yet within Democratic circles, Republican Bob Turner's surprise 8-point victory over Assemblyman David Weprin was a harsh judgment on the Queens Democratic Party, which picked Weprin, assumed he would win easily in a district with a 3-1 Democratic tilt, and failed to react when Turner's campaign caught fire.
"They picked a candidate, rested on their laurels and wrote off Brooklyn," said a frustrated Democratic elected official, one of many who gave up on the Queens Democratic Party's efforts long before Election Day.
Rep. Joe Crowley, the head of the Queens Democratic organization, did not show up at Weprin's election night event. But even loyal members of his party could not entirely explain how they ended up backing a lackluster career politician who ran an uninspiring campaign.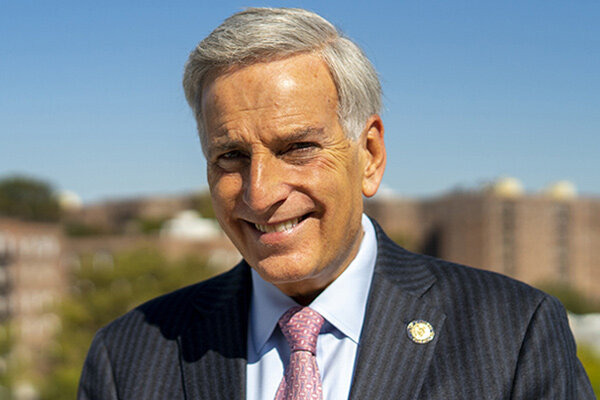 "I'm hoping Weprin was chosen because he's successful in his private sector career and in the public sector," said Queens Sen. Joe Addabbo. "I think they chose him for important reasons. You'd have to ask Joe Crowley for more on why they picked him."
Queens Democrats have operated for decades on principles of loyalty and discipline, whether in appointing court judges, picking candidates for office or dictating how campaigns are run. In a heavily Democratic borough, the inherent advantages of the party machine have usually worked: county party election lawyers regularly knock challengers off the ballot before they even have a chance to run.
But cracks started to show in 2009, when a number of candidates backed by the labor-backed Working Families Party beat Queens Democratic candidates. The unions proved they had a more robust turnout operation than the aging Queens political clubs – and the WFP ran community leaders who were often simply better candidates than Democrats whose main qualifications seemed to be party loyalty.
After former Rep. Anthony Weiner resigned in a sex scandal, Crowley did not appoint a Democratic candidate who would have resolved those ills. Instead, he tried to thread the needle by picking a party man who might also be viable in a heavily Jewish district over several more dynamic candidates – in part because Weprin was deemed the least likely to challenge Crowley if the district was eliminated in redistricting.
Thirty percent of the district is in Brooklyn, but that borough's Democratic leader, Assemblyman Vito Lopez, let Crowley make the decisions in the race. When Turner showed unexpected strength and Weprin began to founder, however, Lopez pulled his forces from the congressional race and focused them on a Brooklyn Assembly contest where his hand-picked candidate, Rafael Espinal, pulled out a victory against strong WFP challenger Jesus Gonzalez.
While that insulates Lopez' Brooklyn Democrats from questions about his power, Crowley has no such shield as the Queens Democratic Party prepares to face both WFP and Republican candidates in 2013.
Turner's victory was an unexpected win in an usual district. Turner, a former TV executive who unsuccessfully challenged Weiner last year, was propelled by former Mayor Ed Koch's support for Turner and widespread discontent with President Barack Obama. Queens Democratic Party loyalists insisted last night that has victory was an oddity, not a trend, with no repercussions for their party organization.
"None. Everybody knows special elections are difficult," insisted County Clerk Audrey Pheffer. "Is this something Obama will look at as a reflection on him? Does he realize that? Or was this just a TV producer who knew how to spin things? He took one statement from Koch and turned it into a campaign."
Bart Haggerty, a veteran of Queens Republican politics, agreed that Turner's victory was a referendum on Washington, not on Queens Democrats – but said the momentum has shifted.
"They chose a very safe candidate. We chose a candidate who no one thought was going to win," Haggerty said. "What this proves is being nominated by the party and spending more money does not necessarily mean you win. It leaves a lot of people scratching their heads, saying, 'If we can win this district, if the Republicans can win this district, then we have to think about what else is on the table.' "
Read More: Is Adolfo Carrión Planning A Run For City Comptroller