Read Time:
4 Minute, 52 Second
NYPD Commissioner Ray Kelly should have been a loser this week, with dozens of shootings, a secret Muslim surveillance program unveiled and a city councilman in handcuffs. Yet Kelly's personal popularity remains unsullied by the actions of his department, such as staying on top of recent, credible terrorist threats, making him a winner. Plenty of other pols want to know his secret, but until they figure it out, here are the rest of this week's Winners & Losers:
Winners
Andrew Cuomo – Some politicians drink their own Kool-Aid; the New York governor is drinking his own floodwaters. Singlehandedly directing the response to upstate flooding, or so it seemed, Cuomo made himself the center of New York's recovery – even shooting photos and videos to show the depth of the problem. It's a risky strategy if flood victims start thinking he's not doing enough, but so far, being a control freak is working for him.
Brad Gill – The executive director of the Independent Oil and Gas Association of New York liked the looks of the latest update to the state's hydrofracking report, which highlights the thousands of new jobs and huge profits the controversial drilling procedure could bring to the state. Environmental Commissioner Joe Martens said the economic benefits would have to be balanced with safety precautions, and extended the comment period by about a month, but Gill and the gas industry are one step closer to the day when they can tap the potential moneymaker known as the Marcellus Shale.
Sheldon Silver – The unflappable Assembly speaker is ready for his comeback. After months of capitulating to the Cuomo administration's agenda, Silver has new leverage to reassert his authority. He has been hailed this week for helping Lower Manhattan rebound from the 9/11 attacks, a prospect that seemed dim 10 years ago. His Assembly Democratic conference also released a report detailing how power in the state will shift after redistricting, showing that a new prisoner-counting law will likely strip Senate Republicans of control of that chamber. All that's Silver is turning to gold.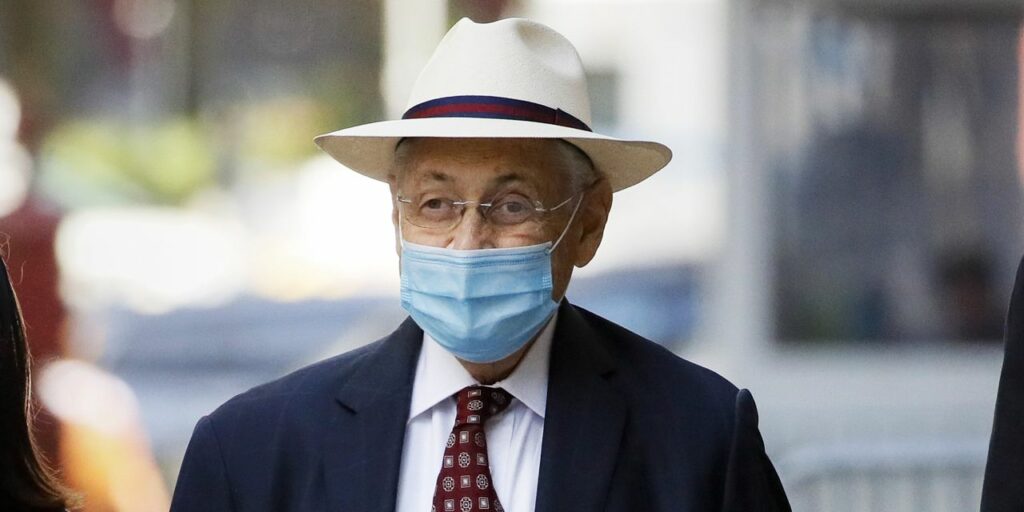 Larry Silverstein – For years, the tough-minded developer was cast as the villain in World Trade Center rebuilding, from battling with insurance companies after 9/11 to battling with government leaders about what to rebuild and how. A decade later, Silverstein has emerged as a hero, praised by Mayor Michael Bloomberg and other officials he once fought with for overseeing the site's dramatic resurgence. "I hasn't been easy," Silverstein said, "but we're here."
Jumaane Williams – Getting thrown to the ground and handcuffed isn't typically a win, but in this case the Brooklyn councilman's confrontation with the NYPD after a parade has only amplified his call for changes in police tactics – especially the stop-and-frisk policy he says unfairly targets young men of color like himself. When he stood outside City Hall and blamed the incident on racial bias by the police, four top mayoral contenders squeezed in among a crowd of state lawmakers and fellow council members to stand by him.
Losers
Michael Bloomberg – The mayor's tone-deaf response to Williams' arrest was the kind of one-off gaffe that New Yorkers have grown accustomed to, but a New York Times/CBS News poll of city voters showed a deeper problem: Most parents are unsatisfied with city schools, and don't think his education reforms have worked after all. That doesn't bode well for his legacy – or for his last two years in office.
John Howard – The administrator of the 9/11 health program is under new pressure to have the Zadroga bill cover cancer suffered by World Trade Center recovery workers. New York's delegation in Washington submitted a formal petition asking him to include the disease, thanks to a new study showing increased cancer risks in firefighters. Now Howard has to evaluate the science and the politics, all while sick workers demand he change his mind in time to help them.
Steve Israel – It wasn't supposed to be like this. The Democrats were sure the race to replace Anthony Weiner in Congress would be as sleepy was it was uneventful. But with the vote days away, the Democratic Congressional Campaign Committee is sinking half a million dollars into an ad buy in a 3-to-1 Democratic district. The Long Island representative, chair of the DCCC, will now have to raise that much more to make his organization solvent, let alone strong enough to retake the House in 2012. Maybe he is wishing that Anthony Weiner had never been pushed out in the first place?
Betty Little – The upstate Republican lawmaker would lose more residents from her district than any other state senator if New York abides by a new law that does away with prison gerrymandering. New figures released by Assembly Democrats this week show Little losing 11,610 people from her district. It's no surprise, then, that she's fighting back as lead plaintiff in a lawsuit to overturn the law. Yet while she likened the prison population to college students and nursing home residents who are counted where they reside, opponents countered that they get all sorts of government services – unlike the incarcerated.
Robert Odawi Porter – Cuomo says New York is only exploring its options, but the chances for legalized casino gambling in the state gained steam this week as lawmakers held hearings to discuss the issue. That's bad news for Porter, president of the Seneca Nation of Indians, which operates three lucrative casinos in western New York under a long-standing exclusivity compact with the state now being called into question. If there's any consolation, the required change to the state constitution would take years to pass.
Read More: Time Running Short for Gay Marriage