Read Time:
3 Minute, 44 Second
The grand larceny and money laundering charges against John Haggerty will finally go to a Manhattan Supreme Court jury this morning, but after weeks of testimony and 4-1/2 hours of closing arguments yesterday, one mystery remains unanswered.
It goes back to 2008, when the City Council extended the two-term limit for city politicians so Mayor Michael Bloomberg could run for a third term. Many of Bloomberg's top aides were personally opposed to the idea, but they got behind the boss with a well-oiled campaign to convince the City Council to change the law.
If the effort had been a formal political campaign, the mayor would have had to disclose what he paid to consultants and pollsters, and whether he paid for the lunches that were doled out to tight-lipped supporters who crammed a Council hearing.
But the price of extending term limits has never been disclosed, because it was washed through the same state Independence Party bank account that is at the center of Haggerty's trial.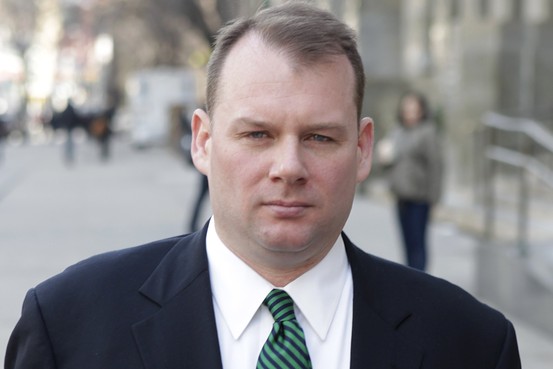 The mayor gave $1.2 million to that account in the fall of 2008, just as he gave $1.2 million again in the fall of 2009 – donations that Haggerty's lawyer Dennis Vacco said yesterday went through "a loophole that you can drive a huge Mack truck through."
The 2009 donation was supposed to pay for Haggerty to run a robust Election Day "ballot security," watching polling places around the city. He is accused of ignoring the plan, pocketing more than $750,000 and using it to buy a house.
A year earlier, the money was ostensibly used to support Republican state Senate candidates, yet it was spent in the days leading up to the Council's Oct. 23 decision to extend term limits by a 29-22 vote.
"It wasn't a crime," Vacco said in his closing argument to the jury. "They were lawfully entitled to pay a consultant. They paid a consultant. … They don't care whether the Independence Party has the money."
In 2008, the consultant was Patrick Brennan, a former head of Bloomberg's Community Assistance Unit who became the point man for organizing term limits support – on a volunteer basis, City Hall said at the time.
Brennan, who did not respond to a request for comment, ran a company called Greyfield Strategies that got more than $600,000 from the Independence Party. Another $75,000 went to Bloomberg's preferred pollster, Douglas Schoen.
How much of that was for the Republican Senate campaign and how much for the term limits campaign cannot be determined from the Independence Party's filings.
"This is the mayor's guy spending $600,000 in the same time period," Vacco said after court. "The time frame certainly suggests that it was term-limit related."
Jason Post, a spokesman for Bloomberg during the trial, referred questions about the 2008 spending to Brennan, but noted that his boss properly reported what he gave to the Independence Party.
"The contribution was disclosed," Post said. "The resulting expenditures were disclosed."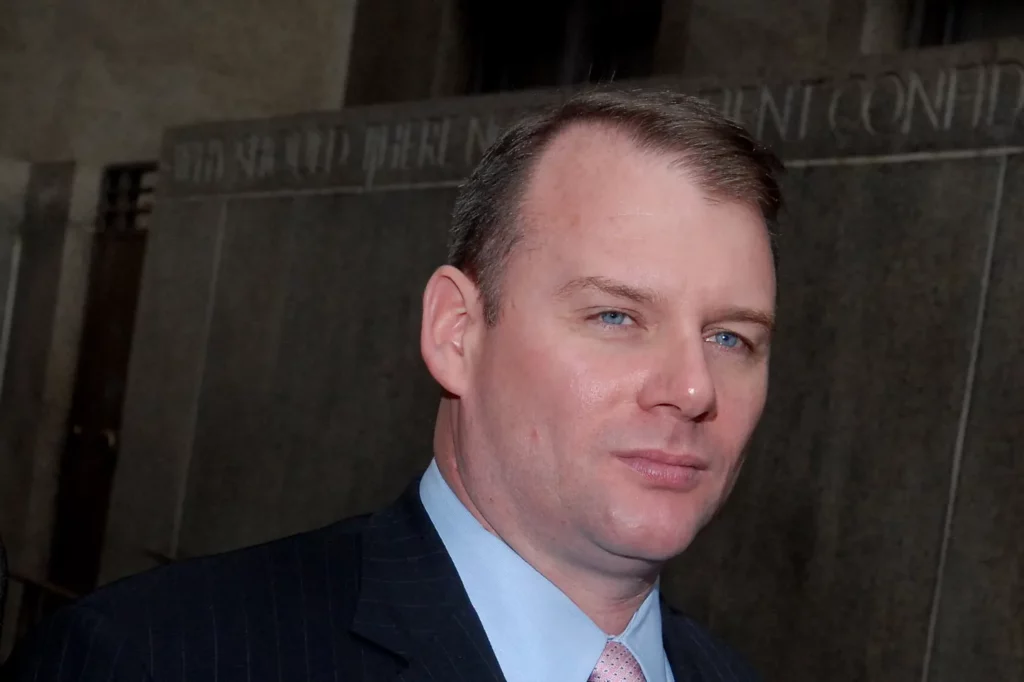 Whether bringing up Bloomberg's term-limit spending will help Haggerty is anyone's guess. Vacco spent much of his 2-1/2 hour closing argument portraying Bloomberg and his top aides as a team who would do anything for a third term.
"It was truly a win-at-all-costs campaign," Vacco said. "I wonder how much good he could have done with that $100 million instead of spending it in a self-serving fashion for himself and his team."
Vacco tried to poke holes in the technical elements of the case against Haggerty – questioning whether Bloomberg himself was truly victimized if his aides made the decision to spend the money, and saying his aides didn't rely on Haggerty's budget when they did so.
In his two-hour closing argument, Assistant District Attorney Eric Seidel took a much quieter and more focused approach, walking jurors through a series of emails that he said show a simple pattern of Haggerty arranging to get Bloomberg's money, using it for his house instead, and lying to cover it up.
"I just want you to focus on the evidence. I want you to use your common sense," Seidel said. "He did not steal from the rich and give to the poor. He stole from the rich … and used it to buy a $1.6 million house."
Read More: The Slow And Quiet Return Of Richard Lipsky