Read Time:
5 Minute, 23 Second
John Liu's political ambitions took a hit this week when the New York Times took a closer look at his campaign finance filings and found a lot of anomalies. But candidates have bounced back from less, and voters have short term memories. Things are getting hectic down at Zuccotti Park, but until the dust settles, let's take a look at this week's Winners & Losers:
Winners
Preet Bharara – In sending hedge fund billionaire Raj Rajaratnam up the river for 11 years – a record sentence for insider trading – U.S. Attorney Preet Bharara sent a clear signal to all of those bemoaning the lack of arrests and convictions on Wall Street since the 2008 economic collapse: financial wrongdoing will not be tolerated. Coupled with the federal takedown of the alleged Iranian plot to assassinate the Saudi ambassador, in which the Southern District played a starring role, Bharara has earned himself a nice pat of the back from fans of justice everywhere.
Michael Kink – Strong Economy For All Coalition leader Kink has managed to seamlessly integrate himself into the Occupy Wall Street movement, with his hip glasses and social media savvy, after what looked like a failed attempt to push the millionaire's tax in Albany last spring. That coalition was organized too late during the budget process, but Kink is getting his second chance to mobilize forces on top of protester animus, and he's doing it more gracefully than most of the oldsters trying to identify themselves with the young tent-dwelling demonstrators at Zuccotti Park.
John Sabini – New York's top horse racing official turned heads with the decade-long suspension of Richard Dutrow, Jr., a big-time trainer who had committed dozens of violations in recent years, including having a horse that tested positive for a powerful banned drug. Dutrow's punishment, which is far, far tougher than the slap on the wrist trainers typically get, could signal the state means business and boost the credibility of an industry that has been hobbled by declining revenues and growing worries about horse doping. If other trainers start to clean up their act too, a lot of credit will go to Sabini.
Rob Astorino – The Westchester County executive got some good news this week with the breakthrough on the Tappan Zee Bridge after years of study but no action. The rusty old bridge, which stretches three miles across the Hudson River, is a key thoroughfare not just for Westchester or even New York but for an entire swath of the Northeast region. Astorino has made the bridge's replacement something of a personal cause, warning that safety inspectors could shut it down and throw a wrench in the economy. If the federal government's pledge to expedite a replacement comes to fruition – especially if the rapid transit Astorino wants is also included – it'll be another win for the rising star in the state Republican Party.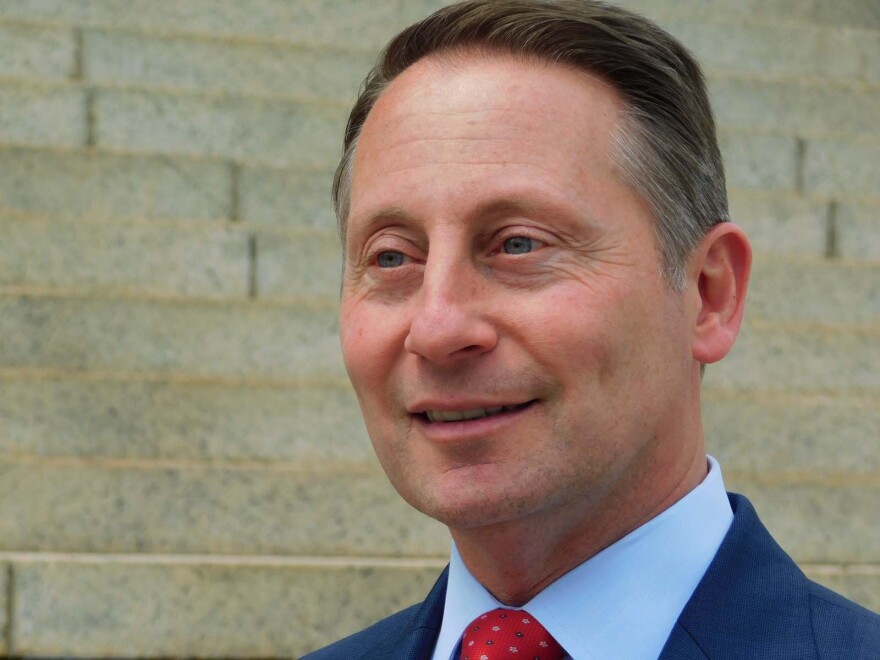 Bill de Blasio – The public advocate wins primarily because of who lost this week. New York City labor unions are facing a wrenching choice in 2013 between two liberal candidates that both ran with the Working Families Party's support in 2009. If the scandal surrounding Liu's contributions snafu truly upends his candidacy, no one will benefit more than de Blasio, whose path to Gracie Mansion would suddenly look far clearer. Oh, and the public advocate (or defensoría del pueblo) also got props for having a few good weeks in the Spanish press.
Losers
Rupert Murdoch – It's been a bad year for News Corp., and it doesn't show any signs of getting better. This week alone featured a mass of Occupy Wall Street protesters demonstrating outside Murdoch's Upper East Side townhouse, as well as revelations  in The Guardian about a fresh scandal at the media empire, this time allegedly involving false circulation numbers at the Wall Street Journal. Ain't that a pie in the face.
Ken Langone – The Home Depot magnate and former stock exchange director must feel like the un-master of the universe watching his favorite candidates flail. Langone hoped New Jersey Gov. Chris Christie would run, but all he got was an overlong press conference and some mean-spirited fat jokes. And though his mayoral fave Police Commissioner Ray Kelly still polls well, he seems like he's been sitting on top of a managerial time-bomb, what with ballooning faux-drug bust scandals, Muslim-spying scandals and ticket-fixing scandals while failing to catch a serial groper in Sunset Park. All the money in the world can't make you clairvoyant when it comes to politics, and that must be a bitter pill for proud Langone to swallow.
Tom Allon – Rookie candidates make rookie mistakes, but they don't often raise red flags about their campaign finances in the process. Not so for this mayoral aspirant and Manhattan publisher, who let his Avenue magazine run a laudatory profile of him in its new "Most Influential New Yorkers" issue. It looked ham-handed, and if the Campaign Finance Board considers it an in-kind donation, he could be sweating questions about his funding before he files his first report. (Allon is the head of the parent company that publishes City Hall and The Capitol but has recused himself from our editorial process.)
Jia Hou – Nobody's heard of Comptroller John Liu's campaign treasurer yet, but it's only a matter of time. If the Campaign Finance Board or prosecutors go after Liu's fishy donations, expect the comptroller himself to say he's a busy guy who wasn't involved in the details. The campaign treasurer can try that too, but it's her name on the financial forms – and someone has to take the rap.
Chris Collins – A poll this week showed the popular Erie County Executive neck-and-neck with his Democratic opponent, Mark Poloncarz, in a race where Collins was supposed to skate. That could generate interest among Democrats, including Gov. Andrew Cuomo, who otherwise might have been reluctant to expend capital on the race. Of course, Collins' camp is probably right that the Siena College poll oversampled in Buffalo, where Erie County Republicans for years have avoided running general election candidates, so as to train the Democratic-heavy electorate to only turn out in primaries, not general elections. Still, even a close race may make Republicans think twice about whether Collins can run statewide.