Read Time:
3 Minute, 44 Second
A potential Republican challenger to Sen. Kirsten Gillibrand has finally emerged—and it is not Rudy Giuliani.
Liz Feld, the Republican mayor of Larchmont and a former White House aide, is strongly considering running for Senate against Gillibrand next year, according to people who have spoken with her. She has discussed the idea with Republican officials, including state chair Ed Cox, and taken preliminary steps toward mounting a campaign.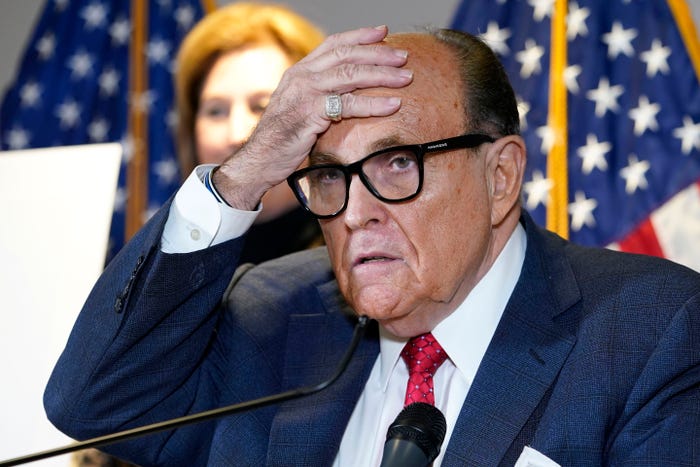 "She is in the exploratory phase, talking to funders and putting out initial conversations to party leaders around New York and Washington," said a person with knowledge of Feld's plans, who requested anonymity in order to discuss details of private conversations. "The feel that's out there is that she'd be a great match-up against Gillibrand."
Feld's interest in the race is the latest sign that many Republicans and state party officials doubt whether two of the GOP's most prominent figures, Giuliani and former Gov. George Pataki, will challenge Gillibrand. People close to Feld cautioned, though, that she would remain in the race regardless of whether Pataki or Giuliani decided to seek the Republican nomination as well.
"The thinking is to stay in all the way," said the person with knowledge of Feld's plans. "The thought is that voters would recognize that a better match-up would be a Liz Feld versus a Kirsten Gillibrand."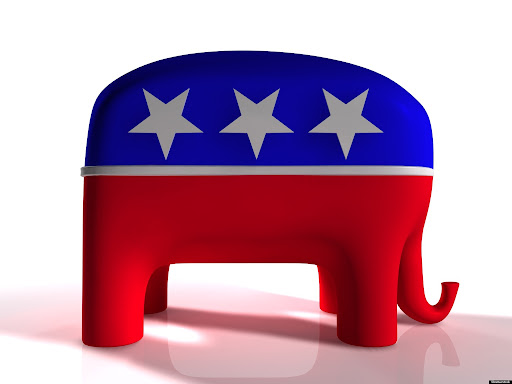 Feld, who is pro-choice and describes herself as a moderate, is seen by many Republicans as one of the party's most talented prospects. She won considerable praise within Republican circles last year for mounting a spirited challenge to State Sen. Suzi Oppenheimer, in which she made taxes the centerpiece of her campaign and was endorsed by, among others, Mayor Michael Bloomberg. Feld lost by an almost 2-1 margin in a heavily Democratic district, but struck an anti-incumbent chord that many Republicans feel may resonate deeply next year.
Feld is just the latest Republican to explore a bid for statewide office next year, as party leaders grow anxious about their inability to settle on candidates who can begin raising money and building campaigns. Emil Henry, Jr., a former Bush administration Treasury official, has expressed interest in mounting a self-financed campaign for governor.
Gillibrand's approval ratings have remained low since she was appointed in January by Gov. David Paterson, and state Republican officials see her as one of the state's more vulnerable incumbents. Gillibrand has worked diligently to brand herself as a stalwart progressive and advocate for working mothers, and some Republicans say Feld, a mother of three, would offer an effective counterbalance to that image.
"Here's another working mom," said the person close to Feld. "They're similar age, similar backgrounds, distinctly different ideologies."
Feld and a spokesman, Bill O'Reilly, declined to comment.
While she is little-known beyond Larch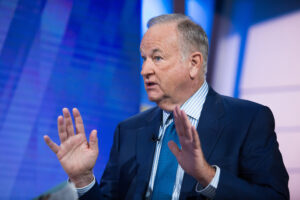 mont, an upscale bedroom community of roughly 6,500, Feld has cultivated contacts with influential Republican strategists and donors from her career as a television executive and public relations professional. In the 1980s, she served as a press aide to Vice President George H. W. Bush.
"You can't just think of her as the mayor of Larchmont. You have to think of her as someone who has been exposed to a lot of significant players," said Ed Rollins, a national Republican strategist who has known Feld since her White House days, and who advised KT McFarland in her challenge to then-Sen. Hillary Clinton in 2006. "She's been around politics a long time."
Rollins added that Feld's natural charisma, and her talent for connecting with voters, would allow her to make up whatever funding advantage Gillibrand might have.
"I would say she's a natural talent," Rollins said. "Liz's background is every bit as good and strong as Gillibrand's."
UPDATE: Several hours after this article was published, Liz Feld released a statement confirming that she is exploring the possibility of running for Senate.
"I am actively considering a run for the United States Senate and expect to make a final decision sooner rather than later," Feld said. "The ever-growing debt coming out of Washington is alarming. It will have serious implications for New York and for the next generation of Americans. Priority number one in this country has to be debt reduction and long-term tax relief. That will be the major focus of my campaign should I formally enter this race."