Read Time:
13 Minute, 11 Second
If you are a student and trying to find ways to make money in college, this article is the best place for you. As a student, expenditure on education and other daily needs can be very expensive, and one needs to find efficient ways to earn extra money. In such situations, relying on your parents to cover your basic needs can be truly frustrating. A question that always haunts the students' minds is how to make more money, specifically, how to make money in college. It isn't necessary to give up your social life to earn extra cash. You can make money fast today, even without compromising on your commitments or leisure time.
Earning money while studying can be beneficial for your intellectual pursuits as well, as money provides an avenue to experience new things. There are various easy ways to make money in college. Earning as a student can be a great way to learn about savings and investing. In this article, you can choose among the best 15 ways to make money as a college student to pick the options that suit you.
What are the Various Ways to Make Money in College?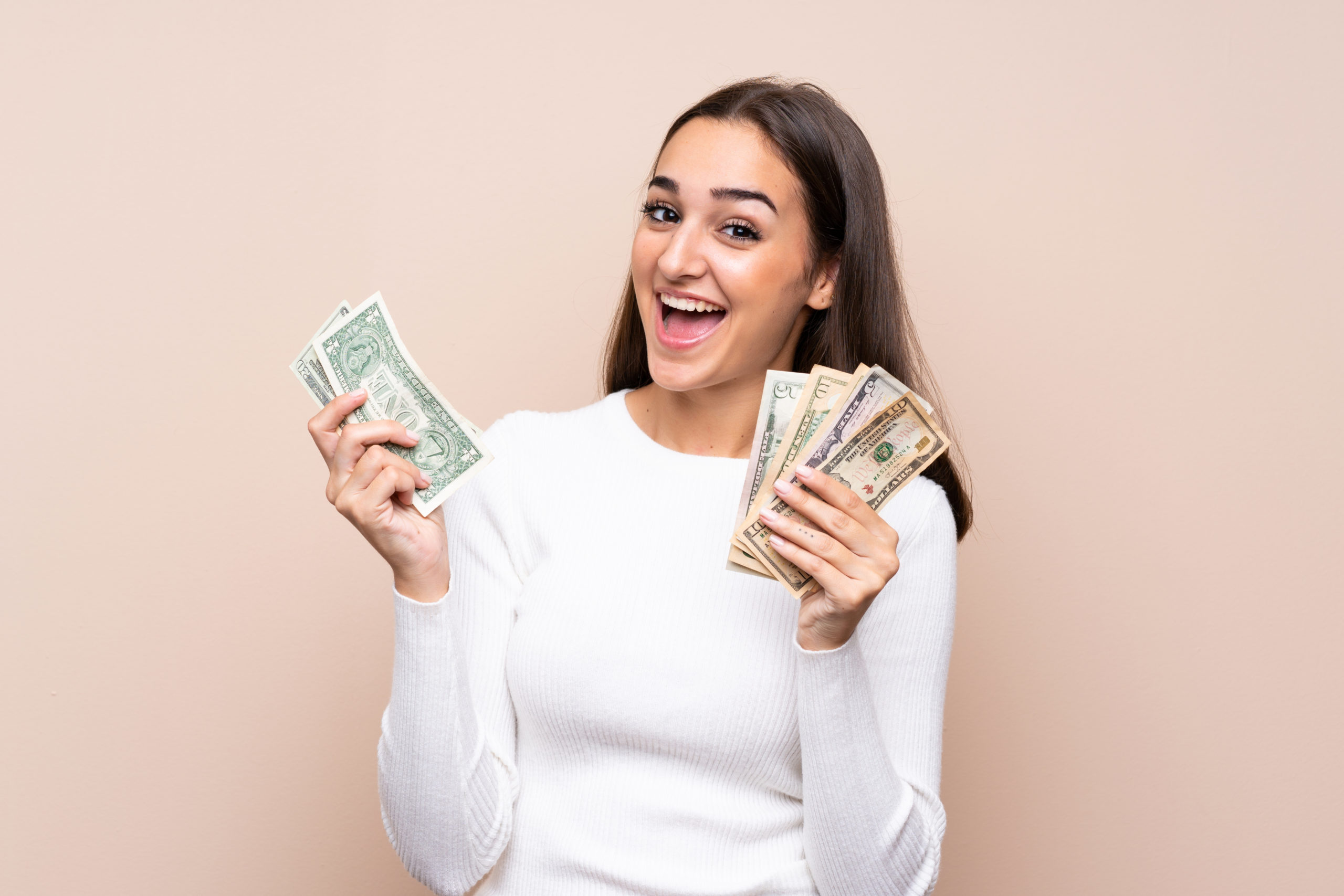 1. Freelancing
Freelancing means working on small projects rather than being employed in the organization on a permanent basis. You can freelance in a variety of fields, including content writing, graphic design, coding, and anything based on your preference. Freelancing can not only provide you with a variable work experience but also can provide you with in-depth knowledge about any particular field. It is an ideal way for college students to make money in college. There are ample amount of jobs and various ways to make money available for college students as a freelancer. 
Students can directly apply with their resumes on job searching platforms, like LinkedIn or college job boards. Then, according to their qualifications, they are directly hired by the employers. You can always set your own price and work accordingly. If you are creative enough, freelance content writing is a great way to earn money, instead of using the digital world to earn money in other ways like borrowing from cash advance apps.
Freelance content writers are paid a handsome salary. You can set your own goals according to your time, which can help you maintain a balance between your college work and freelancing. This is one of the best ways to make money in college.
2. Babysitting or Nanny
If you love to play with kids or spend time with little kids and want to make quick money then you can babysit for working parents. Babysitting can provide you with a handsome salary. Parents look for young students who have enough patience to take care of small kids. This is a great way to make money in college. Hence, it is always easy for college-going students to find such jobs. Babysitting provides you with flexible timing schedules where you can do your homework or assignment when the baby is taking a nap.
You can find any babysitting jobs from various Facebook groups and other community groups. If you are new to a certain area and wondering how to find the perfect babysitting job, then you can always take help from your friends or join any community groups.
3.  Becoming a Resident Advisor (RA)
Becoming a Resident Advisor is one of the top ways to make money in college. Like any other job interview, you have to appear in an interview to qualify for the position of RA. You will be responsible for providing emotional support, and looking after dorm activities, like maintenance, cultural programs, and community involvement. 
You have to be a part of college groups and leadership programs and maintain a certain GPA to be able to apply for this role. It will not only solve your problem of how to make money in college without a job, but such a role will also develop your community involvement and leadership skills for the future.
Additionally, you get free meals and housing facilities, along with what you are paid on a monthly or weekly basis as a stipend. Sometimes, RAs are not provided any stipend, but in such cases, students can save a huge amount of money on rent and food, which are expensive for many students.
4. Becoming a Dog Sitter/Walker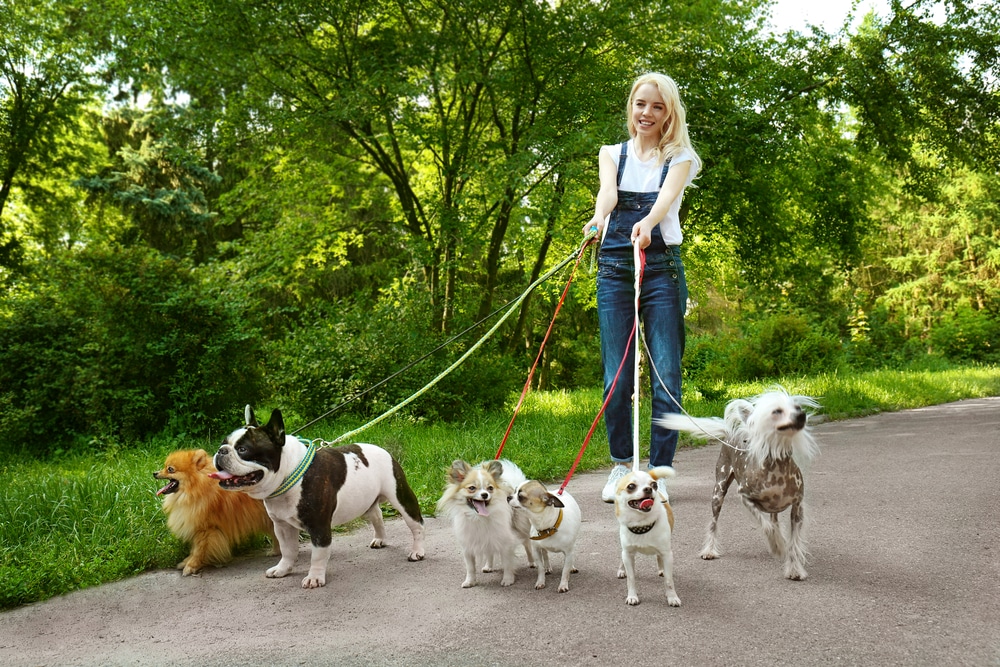 If you are a pet lover and love to spend time with dogs and puppies, this is the perfect job for you while in college. You can do this job in your free time or even on a daily basis, as per your preference, and make extra money. If you are missing your fun times with your dog while away from home in college, you should definitely go for it! 
One of the best features of this job is flexibility, you can be laid back with your timings, and balance this responsibility with your college work. You can find such jobs on various websites like Wags!, Holidog, Rover, and Steady, where you can apply as per your requirements and liking. You have to go through basic background checks for the initial selection process, and you will be selected for the job if your profile matches with the client's requirements.
5. Becoming a Tutor
If you love a particular subject and want to study it more extensively, becoming a tutor is the best option for you. Being a private tutor, you will help students in your class with their problems regarding the subject you are mentoring them in. By doing that, you will not only help students who are facing difficulties in understanding or covering their study material but also allow yourself to expand your knowledge. 
Becoming a tutor simultaneously helps you earn extra money while in college and be associated with the field you love. You can reach out to your university boards to see if there are students who need tutoring or even apply online on platforms like Wyzant or Princeton review, to find students and parents who are hiring private tutors, as one of the ways to earn extra money for yourself. This is the best ways for college students to make money, as you will not only be able to earn extra money but also learn your favorite subject.
6. Apply for a Paid Internship
If you want to work in an organization in your field of interest, this is the best job for you. Internships provide valuable training that enhances your skills and knowledge. Moreover, they give you practical experience in a particular field and teach you how things run in corporate organizations. Not all internships pay you. So, if you want ways to make money in college you have to apply only for paid internships. You can apply for various internships through a variety of websites like LinkedIn, Indeed, etc.
Like a permanent job in any organization, they will interview you to test your skill set and assess your eligibility. Interns in most departments get a decent salary, so this is a good way to get free money. This a very nice opportunity for any student who wants to learn how an organization works and even earn some extra money.
7. Apply for Scholarships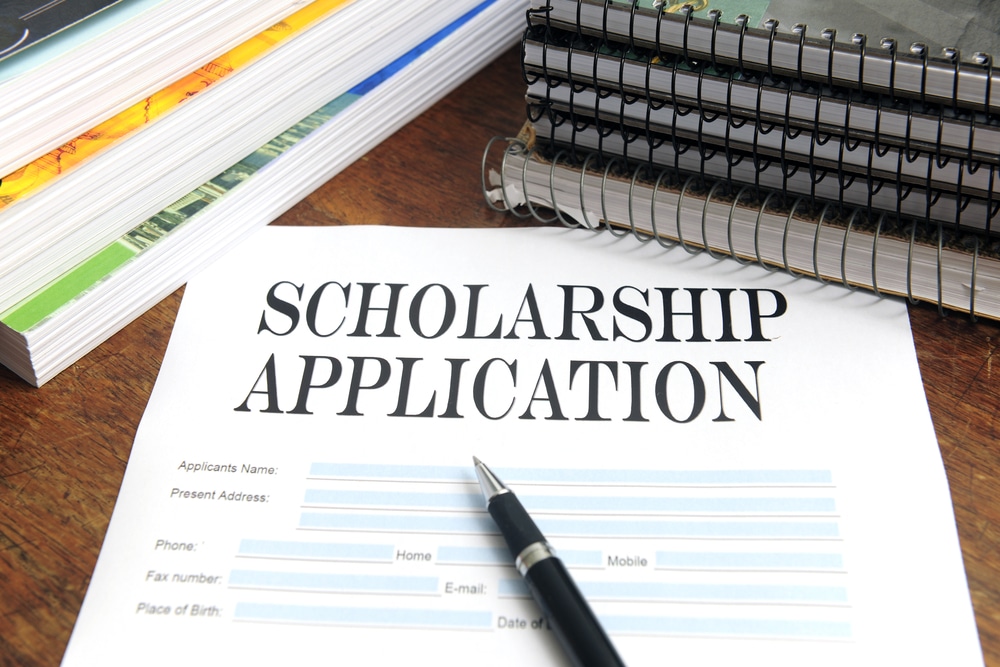 Scholarships are a terrific way to obtain extra funds if you're a good student seeking them. You can apply for a wide range of scholarships, including those for students with strong academic standing, those who are majoring in selected topics, members of underrepresented groups, etc. You should always check with your school's financial aid office to determine how a scholarship would affect your aid before formally accepting it. Depending on school rules, any scholarships you earn may be subtracted from your financial aid. 
It's also crucial to remember that many scholarships demand that you utilize the money only for predetermined, university-related costs. Just by doing one small google search, you can view a variety of scholarships that are available and then apply for the same.
8. Become a Research Assistant
If you are thinking about how to make money while in college, you can consider applying for the position of research assistant once you have received your undergraduate degree. This often entails gathering information in a laboratory for an instructor, which is a terrific opportunity to increase your income and possibly earn more college credits. To find out about such opportunities talk to your professors in charge. 
Such a position demands a good study record and a competitive GPA in order to be one of the most efficient ways to earn extra money. Research assistants earn a handsome stipend as per industry standards. So, If you are very very passionate about your field and want to earn some extra money, then a research assistant is a top option.
9. Work at a Retail Store
If you are thinking about how to make money as a college student to have more disposable income, you can inquire about part-time waiter, cashier, or other job openings, and contact nearby restaurants or retail establishments. Moreover, if you're unsure if a job at a restaurant would genuinely benefit your future career, you should realize that crucial abilities like time management and customer service are transferable to a wide range of fields.
Various crucial skills like Interaction ability, tolerance, and how the financial system works are all very crucial for future management skills. Students can learn a lot about how to maintain a balance between their GPA and work. This is a very good option for college students to earn extra money.
10. Sell Needless Belongings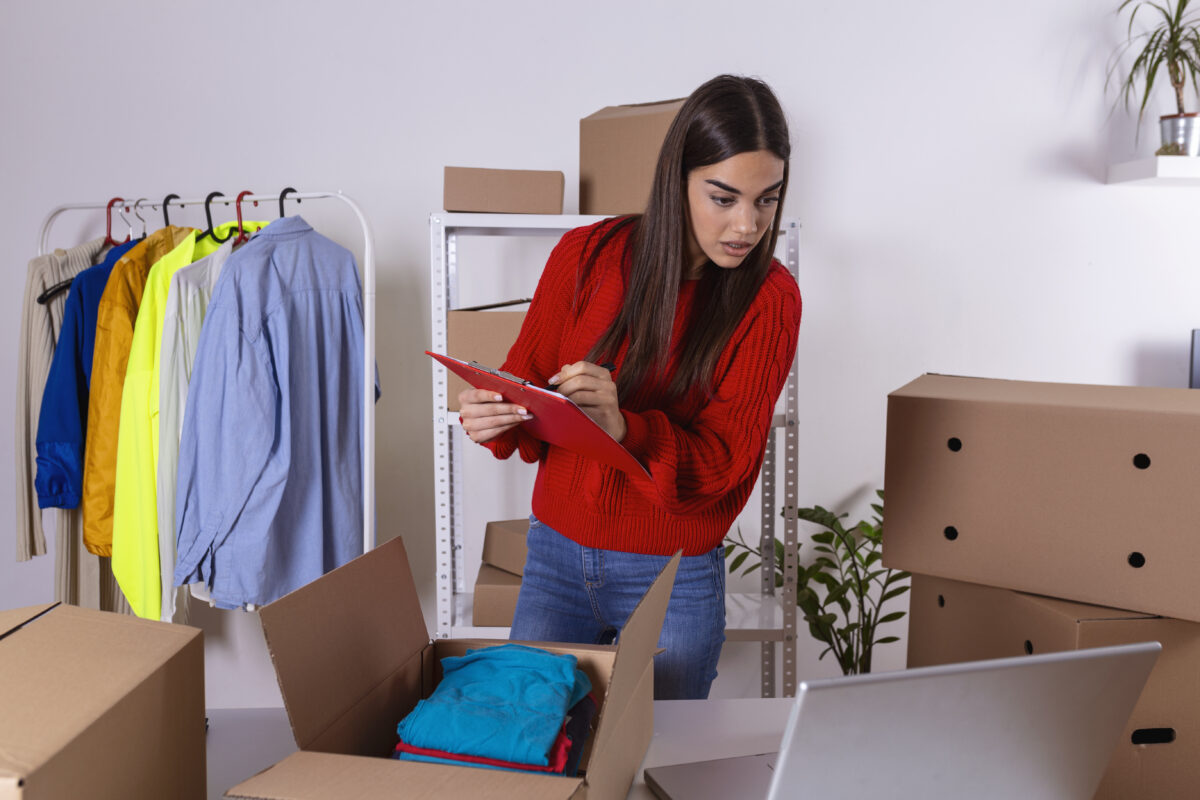 If you are wondering how to make more money? One of the simplest ways includes selling your unwanted possessions, including old textbooks, gadgets, clothing and accessories, sporting goods, and even children's toys, which may have a market. While certain e-commerce sites, like Poshmark for fashion and Amazon Trade-In for electronics, specialize in particular product categories, you may always take the simple path by listing big items on Facebook or OfferUp and on eBay. In the same way, if you have piles of unused clothes, try to sell them in Plato's exchange or buffalo exchange. By selling old clothes you will not only earn some extra cash but also it is a great way to recycle old items instead of simply throwing them away.
11. Create Your Own Startup or Small Business
You can start a small business using your talents in art, cooking, organizing, drawing, painting, and crocheting to earn some additional money. Well, you can take help from Venmo and add money to Venmo for your financial assistance. You can make the most of the fact that you are on a campus surrounded by a large number of students who may want to purchase something like that and spread the news to their friends by using Etsy to sell tangible goods and digital artwork. 
Being surrounded by people who are bursting with ideas is one of the best things about being a college student. In fact, many of the well-known firms that we know and love today, such as Facebook, Google, Microsoft, etc., were created by college students. You can assemble a group of friends or classmates to build an app, service, product, or website.
12. Becoming a Rideshare Driver
If you have your own vehicles, like a car or a bike, and are wondering how to make money in college you can sign up with apps like Uber and Lyft, to supplement your college budget. You will act as an independent contractor and have the opportunity to choose your own clients and working hours.
Also, one of the benefits of this kind of job is its flexibility, for example, if you don't have college or other work, you can pick extra hours to earn more cash. To apply for such jobs, you'll probably need proof of auto insurance. In addition, you must disclose your income when filing your taxes each year.
13.  Start Your Own Video Blog
YouTube is another excellent opportunity to share your tales and get money from them, just like starting a blog website. YouTubers, also known as vloggers, are paid to produce sponsored videos and enable advertisements to run before or during such videos. Although it does take some time to establish an audience and a following in order to commercialize your YouTube channel, with persistence and time, it may develop into a fantastic side business to help you pay for college.
14. Become a Brand Ambassador
Large firms employ individuals to market their brands on university campuses. It's a wonderful method for college students to make additional money, especially if you're passionate about a certain brand. It's simple to earn rewards while supporting some of the greatest businesses in the world, thanks to websites like WhurkWhurk and Reppr which provide a great solution to the question " how to make money in college without a job ".
Becoming a brand ambassador is a simple method to gain experience with well-known companies and enhance your portfolio. Look for companies whose goods and services relate to your both academic field and your intended job path. 
15. Sell your Old Textbooks and Notes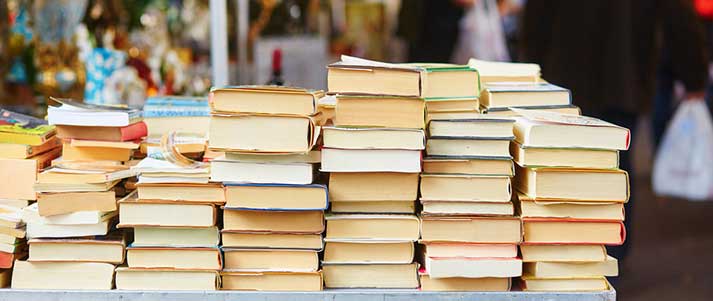 Sell your textbooks at the completion of the semester to recoup a portion of the money you paid for them at the start of the semester. You have the option of returning them to the publisher, selling them on a website like AbeBooks.com, or selling them directly to a student or someone in your lower class via a Facebook group. And if you don't want to sell your color-coded notes, then worry not sites like stuvia.com and studypool.com allows you to sell them online, your lecture notes, and flashcards.
FAQs
Q1. How can a poor college student make money?
If you are a college student and thinking about how to make money as a college student. Then, there are ways to make money as a college student, a college student can earn money by applying for various scholarships and grants, becoming a research assistant or RA, babysitting, and dog-walking. There are various options available for every student. Students can apply through job portals like LinkedIn, Indeed, etc.
Q2. What if my parents make a lot of money but won't pay for college?
You can still pay for college even if your parent's income is too high for you to qualify for financial help. Check for private student financing and merit-based scholarships. Also, you can work a part-time job to help pay for your post-secondary education.
Q3. Is it normal to struggle financially in college?
If you are wondering how to make money in college without a job, the honest answer is no! There are various jobs available for college students. It is very normal to suffer financially in college, and that is the reason you should take up part-time jobs. Student-friendly jobs that will help you to finance your college expenses and would not put you through stress.
Should You Take Up Jobs in College?
There are ample amount of jobs available for college students, by which ways to make money in college and finance their own educational and other day-to-day expenses. Every student should take up jobs while in college. It not only makes a student independent but also makes them future-ready with varied experiences. All you need to do is apply with your resume to various job sites and get accepted by the employees. Students can work in various professions as per their preference. It is a great way to save your extra expenses and live your life the way you want. All these mentioned are the best ways for college students to make money, where you can do your research and apply based on your preference.