Read Time:
9 Minute, 17 Second
At some point, you have to move out of your home and start living independently. Accepting responsibility, running all errands, managing personal accounts, and a myriad of other things can be overwhelming but will contribute to your personal development hugely. 
However, there's one small problem. What about money? Some people consider moving homes as a luxurious indulgence. Unfortunately, not everybody has the privilege or the money for situations that make them think "I need to move out ASAP".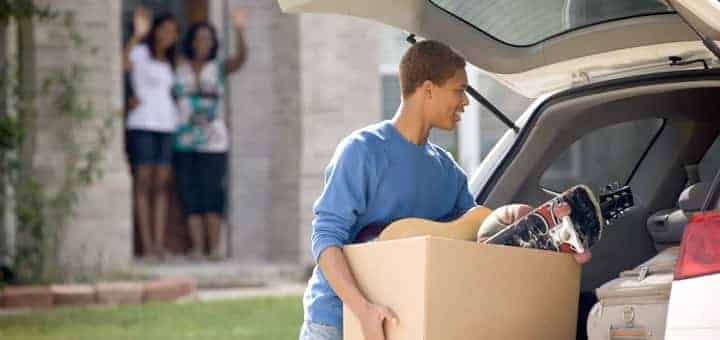 Surviving alone is a tough predicament per se; imagine lacking the resources to meet your needs as well. Not having money means you can't buy groceries, fail to pay medical and electricity bills, etc. You also need to commute to work or school, which requires money too.
But don't panic! There are solutions and this article provides them. Eventually, as a mover, only you will best understand the solutions you need specifically. Here's a survival guide on how to move out with no money.
Guide to Moving out
Universal consensus shows how panic-inducing moving out can be, especially when it comes to moving from one city to another. At the same time, imagine thinking, how much money is enough to move out? Financial distress and emotional turmoil of moving out coupled can be a double threat many cannot handle. A new place and the idea of starting from scratch can be exhausting. On top of that, the siren of financial insufficiency keeps ringing. Taking responsibility, doing your chores, and managing your finances can be uncomfortable, but one must take a giant leap forward. 
However, there's one small problem. What about the question of money? Sometimes you have to move, not as a luxury, but as a necessity, but you need large amounts of money for that as well. Well, not really. Keep reading to see other ways!
Tip 1: Early Planning
Early planning is an essential step to moving out without any money. If you must move out of your home for any reason, start planning around a year earlier. Strategize thoroughly before moving out. If you have to shift to a dorm room for your college, ensure that you're aware of the living cost. 
You must plan numerous things if you're leaving for work or if where the situation makes you feel, "I need to move out ASAP". Determine your commute, rent, food, and other living costs. The idea of starting over in a new place can be conflicting, so plan ahead to get used to it.
Tip 2: Check Craigslist for Free Moving Boxes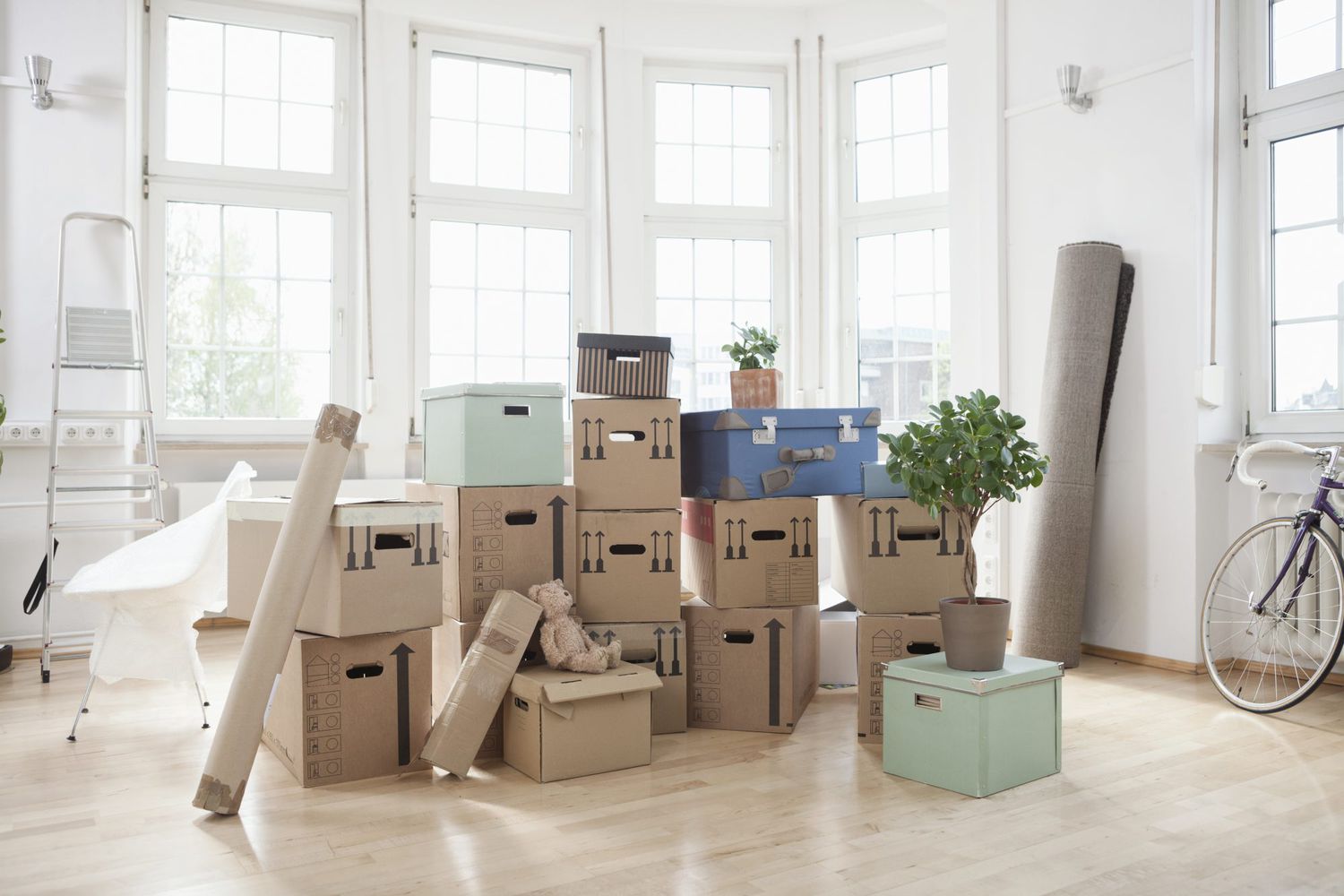 While contemplating how to move out with no money or being in a fix like moving out at 18 with no money, people rarely think of mundane things like containers and boxes. When I say this, you may think you won't need too many, but be warned that the number will increase manifold. So, check the Craigslist website for empty containers. Contact information of sellers will be available. Give them a call, and have those boxes delivered.
Tip 3: Borrow a Van or Truck
You will need a van or a truck to move your things, but moving companies charge a lot. So, they're not a very viable option if you're moving out without money. In such a situation, consider approaching your relatives and friends for help. However, that will not be possible if you're moving too far. Your friend may not be able to lend you their vehicle and you may have to look for other sources of transportation.
Tip 4: Be Minimalistic
Get rid of the things that you don't need. Extra bookshelves, huge sofa sets, King-sized beds, etc., take up colossal amounts of space, and, naturally, cost colossal amounts of money to move to your desired location. 
Sell your excess furniture and build your moving out budget. Even better, if you can afford the luxury of generosity, donate it to someone who needs it more. You may rent a single-bedroom apartment, likely offering little space. Apart from monetary constraints, you must pack, load, unpack, unload, and rearrange it. It will be unnecessary labor. 
Tip 5: Ask for Help
When you're moving out, one of the essential things you can have is help. Whenever one needs to move out ASAP, try to recruit close ones for help. Some may better understand the area you are shifting to. Some may help you to get cheaper accommodation. Others may offer help with commuting to work or school. Someone may give you a proper invoice of how much money you need to move out. However, the most physical help you may need will probably be with moving your stuff to the new location. 
Tip 6: Start Collecting Newspapers
You will need newspapers if you are moving out at 18 with no money. You will need to keep things safe. Your stuff will be crunched into one trunk or van when shifting. This might endanger fragile elements like microwaves and electronics. Newspaper and wrapping things in one piece increases the chances of getting them through. 
Tip 7: Avoid Excess Credit Card Spending
If your moving out budget is small or negligible, stopping credit card expenditures is a good idea. Credit cards come in handy in times of need, but they can become predatory, with high fees and interest rates. 
The annual percentage rates can go as high as 36%, even higher for some credit cards. Track your credit score and bill payments religiously. Note your spending and curtail them according to your budget. Importantly, keep track of the due date for your payments. Missing a single payment can make you pay interest rates, which makes things worse, in a situation already dire enough that you might feel and wonder, "I need to move out ASAP".
Tip 8: Find a Job
This is a crucial step forward if you ask how to save money for moving out or how to make money as a college student, in general. Finding a job is essential for your independence and helps cushion shifting costs. It will help you to sustain yourself. You can bear the living cost, such as food, electricity bill, gas bill, transportation costs, and rent. 
And, you can save up money when you move out. It might be challenging when you're a fresher or an undergrad. You should consider taking a part-time job or temporary position in times of dire need. Some companies provide well-paid internship positions. You can take those jobs and save up for moving out. 
Tip 9: Creative Management of your Finances
If you're financially fragile, for instance, you're moving out at 18 with no money, you must get creative with finance management. Often, saving money or cutting down on expenses won't cut it. Maybe your basic expenses might be too overwhelming to cut. In such cases, make intelligent choices. Try researching the stock and the bond markets. Find out which stocks are trending and which company shares are doing good. Research the bond markets about which of them gives a more significant yield. 
Also, figure out where you can get the maximum dividends from. You can take minimalism and use it to gain money as well. Take the things that you don't need and sell them. Sometimes, a garage sale works, but there are online platforms where you can sell stuff. So if you were wondering how to move out with no money, this is how.
Tip 10: Save for Emergencies
Is $5000 enough to move out? The answer is yes if you have saved enough money or have a well-planned moving out budget. Saving for emergencies is crucial to move out confidently. You don't know the problems you may encounter. The most common type of emergency is a medical emergency.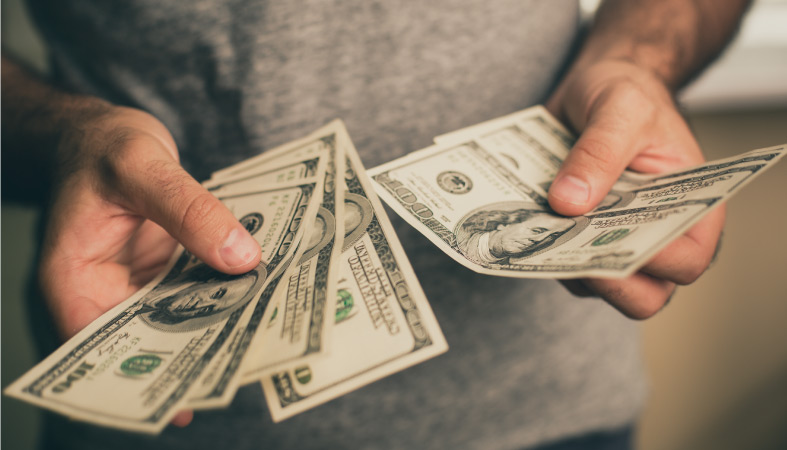 A serious one involves urgent medical attention, money for hospital admissions, medicine bills, doctor's visit fees, etc. It might be tough to figure out how to save money for moving out as a college student with tuition fees, but it's nothing a part-time job can't fix. Certain money-saving apps can also help cut your relocation budget. 
Tip 11: Don't Shift Too Far Away from Your Support Group
If I wanted to know how much should I save before moving out, I would have never strayed too far from my support system. Your support system can comprise parents, friends, brothers, sisters, cousins, etc. You should see them occasionally, as humans thrive in close-knit, familial units, and traveling too far from them will make you gloomy, increasing your commuting cost. 
On a more serious note, it's wise to stay within an hour or two drive, so they can arrive quickly in case of an emergency. Especially if you are young, low on cash, moving out at 18 with no money, have medical conditions, etc. So, keep them close.
Tip 12: Start Using Cash Advance Apps
Is 10k enough to move out? It can be if you're using cash advance apps. Cash advance apps are short-term loan applications that credit money in small amounts. Most cash advance apps offer a maximum credit line of $250. They charge no interest rates. They also don't demand maintenance fees or credit checks and any kind. You just have to return the money after a month or so. 
FAQs

 
Q1. Is it possible to move with no money?
It is possible to move without money. If you plan your shift, take the necessary help, save for emergencies, and find a job, you will be alright. 
Q2. At what age should you move out?
The ideal age to move would be 18 years of age. It is the time when you're going to college and have the necessary skills to work and earn yourself. 
Q3. How do I move out ASAP?
If you were like me, saying I need to move out ASAP, you need to start planning as soon as possible. You will also need money for sustenance and a job to pay for your expenses.
Conclusion
Moving out can be one of the most daring steps you take in your life. It is natural to feel nervous, scared, or both. At the same time, imagine thinking, "is $5000 enough to move out?" or overthinking your moving out budget is natural. Truthfully, living alone in a new home can be exhausting. The financial distress coupled with the emotional turmoil of moving out is a dual threat that many cannot handle. Another scary aspect is the incessant ringing of the siren of financial insufficiency. 
Taking responsibility for a household and managing your finances independently can be uncomfortable in the beginning, but will provide you with lifelong skills. Every relocation circumstance comes with its own set of challenges. Some involve logistic issues, some financial, some emotional, and so on and so forth. Despite that, you should not get disheartened. If you take good care of your finances, start planning early, and keep things in order, you should not face trouble in moving out with no money.